Covid-19: Time to stop foreign debt repayments
Bangladesh must use its scarce foreign exchange reserves to save its people and economy.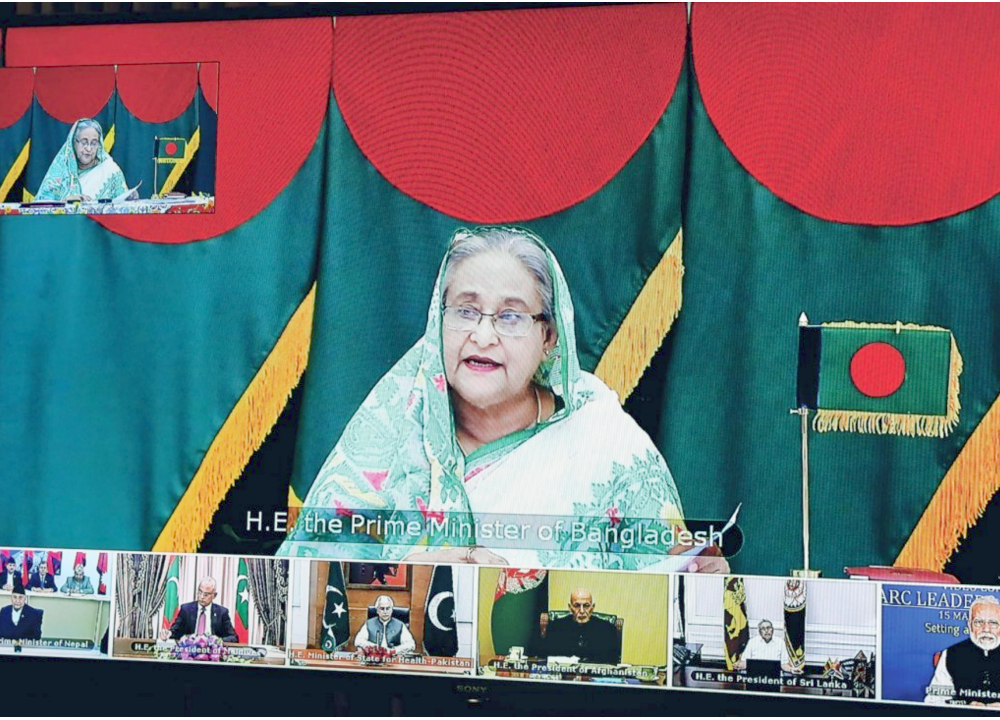 Bangladesh has seen its foreign debt double over the last ten years to $45 billion. It is currently repaying $1.6 billion a year. The government has been relaxed about this, pointing out that repayments are relatively small compared to booming export earnings and remittances.
While this may have been true in the world of 2019, this year, with oil prices at an eighteen-year low down to around $20 a barrel, how many mega-projects will the Middle Eastern sheikhs be commissioning? As a result, demand for Bangladeshi labour is set to plummet as will their financial remittances back home.
The readymade garments industry is already complaining that buyers have cancelled several billion dollars worth of orders and will reduce outsourcing even more if there is an economic depression following the lockdowns and dislocations worldwide.
The question the government should be thinking about is what could the country do if one had a billion or two dollars extra in its hands? What could it buy from abroad — such as masks, ventilators, protective gear, and grain stocks. There is no room for complacency. There has been too much of that so far, for example regarding the government claims that the health system is sufficiently robust to cope with this emergency.
The central banks of the more developed states have pumped trillions of dollars and euros into their economy since the financial crisis of 2008. The United States has recently ramped up the balance sheet of the Federal Reserve to unimaginable levels along with a $2 trillion stimulus package. Poor countries, such as Bangladesh, have no such luxury and are woefully short of foreign exchange. No "magic money tree" exists in South Asia.
So what should be the plan? The top echelons of the government in Bangladesh must set some strategic priorities and explain its reasoning to reassure and motivate an anxious public. It has already set up a firewall around its export industries, primarily due to the powerful lobby, the BGMEA batting for the garments sector.
Yet, the South China Morning Post this week referred to moves by food exporting countries, such as Vietnam, to reduce shipments. This could lead to a sharp rise in prices. The Arab Spring just over a decade ago was triggered by soaring food prices and economic hardship. Governments need to understand that they are on trial here. They will not be forgiven for failure.
Oxfam has called on Western governments and agencies for a debt moratorium to raise $160 billion to revamp the health systems of the Global South. That is all well and good but priorities in London, New York and Berlin lie elsewhere. The governments in the South have to support this initiative, make their case and take action to force movement.
The regional associations such as the Bay of Bengal Initiative for Multi-Sectoral Technical and Economic Cooperation (Bimstec) and the South Asian Association for Regional Cooperation (Saarc) have talked for years in lavish conferences. They have achieved precious little in terms of on the ground achievements. Now is their chance to demonstrate regional solidarity.
What is stopping Dhaka calling up Colombo and Kathmandu and together demanding a moratorium on debt payments for one year, to provide a breathing space? India, itself with over $560 billion in debt from various sources, also needs to act. Nevertheless , Dhaka should not wait for Delhi to lead.
In these times, where there is widespread deferment of payments globally, it is unlikely to lead to a loss of confidence in Bangladesh's economy, particularly if it is coordinated with others. This is not the same as a default in normal times. One suspects that even if Dhaka went on its own, investors might see this as a state being innovative and proactive, keeping its economic base intact. The vulnerability of its garments industry has already been noted on business media such as CNBC and CNN.
If billionaires such as Richard Branson can shamelessly ask for bailouts and multinationals are scrambling for cash flow and lobbying for public money and debt forgiveness, why cannot Dhaka? Bangladesh could approach Russia to reduce its 4% interest on the Rooppur Nuclear Plant project to zero. It should not be difficult to persuade China to grant a holiday on payments. Letters to the European Union and Japanese-dominated Asian Development Bank should be dispatched, communicating the need for an imminent moratorium on payments.
Given external doubts about pervasive corruption in Dhaka, these moves could be accompanied with a transparent commitment to utilise the saved dollars for specific purchases on the world market necessary for fighting Covid-19, and its consequences.
Half of Dhaka's 17 million population has left the capital in what the government has called a now-extended "holiday". However, the poorer half of Dhaka will have to return to the capital in a matter of weeks. Daily labourers and the so-called informal sector need to, for sheer survival. The administration must be ready to deal with the potential transmission of the virus in the slums, factories and offices when they reopen.
It is time for Dhaka to send out a message that it will use its scarce foreign exchange reserves to save its people and its economy. Foreign creditors can wait. Every billion or two helps.●
Farid Erkizia Bakht is a writer and analyst based in Europe.