Covid-19: Transmission spreads in Dhaka cantonment
Those infected include eight officers from the Army Medical Corps.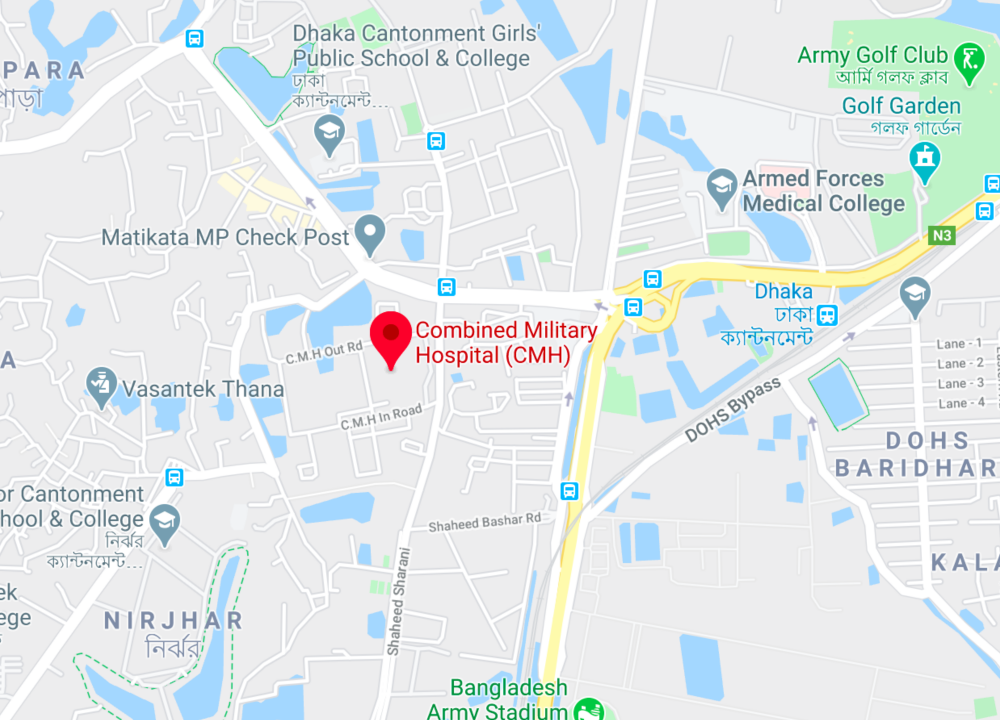 Eight officers belonging to the Army Medical Corps (AMC) of Bangladesh Army are being treated at the Combined Military Hospital (CMH) in Dhaka, after they tested positive for Covid-19. The Armed Forces Institute of Pathology and Transfusion conducted the tests. Two military officers independently confirmed the news to Netra News. In addition to the AMC officers, six non-commissioned army personnel and civilians are being treated at the CMH for Covid-19. Most of those infected are residents of Dhaka Cantonment.
Due to privacy concerns, Netra News is not publishing the names and other identifying information of the patients. We can, however, say that among the eight AMC officers are two lieutenant colonels, five majors and a captain. It is suspected that all of them contracted the virus due to "local transmission" inside the cantonment.
Earlier on April 7th, Netra News published a report about the first confirmed Covid-19 case in the Bangladesh Army. On April 11th, the Bangladeshi health minister, Zahid Maleque, at a press briefing confirmed the fact that army personnel tested positive for the virus. However, the Inter-Services Public Relations Directorate (ISPR) did not have any comments regarding the matter.●