How the British spied on a pro-Bangladesh meeting in 1971
Undercover UK cop reveals to public inquiry he infiltrated a pro-Bangladesh humanitarian group in London.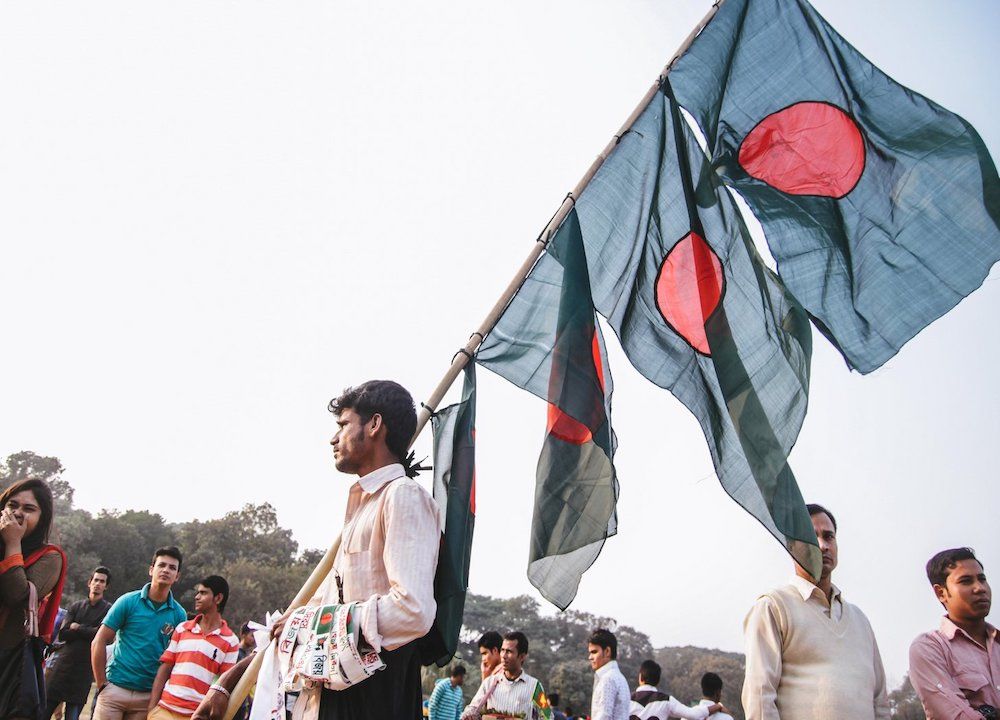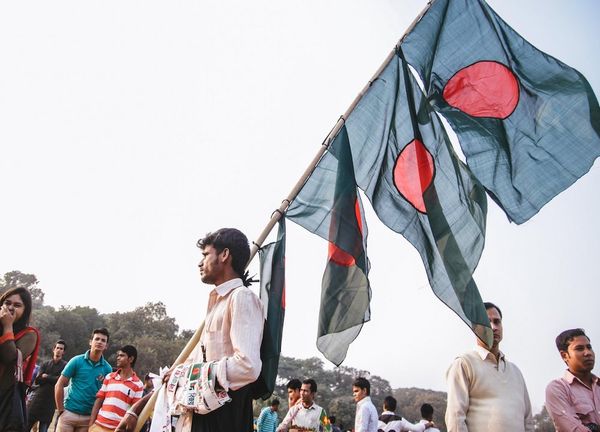 A former UK undercover police officer has testified at a public inquiry that in 1971 he spied on a pro-Bangladesh independence group in London which was providing humanitarian aid during the ongoing war — and that he also sought to meet Sheikh Mujib, the country's independence leader.
The group, called Operation Omega was set up in June 1971 in London by two men, Roger Moody and David Connet, to provide food and other relief to people affected by the war in erstwhile East Pakistan, now Bangladesh. In September 1971, members of the group managed a single successful crossing from India with a vehicle full of food and clothes.
The UK public inquiry was established in 2015 by the then Home Secretary, Theresa May, after an independent review had "unearthed serious historical failings in undercover policing practices" and allegations of misuse of police power. The inquiry, which started hearing evidence at the beginning of November of this year, is looking at how at least "139 undercover officers spied on more than 1,000 political groups" over a period spanning back to 1968.
On November 19th 2020, an undercover officer, referred to in the inquiry as HN345, gave evidence that he was using the cover name "Peter Fredericks" when he infiltrated Operation Omega. At the time he was active in the Special Operation Service within the Special Branch.
Fredericks told the tribunal that he first obtained details of the group when he attended a pro-Bangladesh rally in London and after that was encouraged by his managers at Special Operation Service — as well as by the British intelligence agency, MI6, referred to at the inquiry by Fredericks as "box" — to infiltrate them.
When the chairman of the inquiry, the retired High Court judge, Sir John Mitting, asked Fredericks about the people who attended these meetings, he said:
"Their interest seemed to be humanitarian. It would be fair to say that most of the people I encountered were interested in the wellbeing of those who were suffering. There was a programme there to go and build, rebuild houses or huts, or whatever it is, for those who had been evicted from their homes, and stuff like that. I didn't come across, if any, I have no memory of any significant conversation with anyone with a political, simply a political motive. It was, it did tend to be humanitarian."
The former undercover officer said the Operation Omega meetings involved "typically 10 to 12 people. Sometimes fewer." He added:
"And these were not meetings where there was a lot of time spent discussing the problem. It was meetings that we would do things. Like we'd put, get envelopes together, stuff the envelopes, the envelopes had to be distributed, they were distributed …. So it was more admin than anything else."
The judge appeared baffled why it was necessary to spy on such an organisation. He asked Fredericks:
"The answers you've given about Operation Omega suggest that it was a humanitarian organisation, that it wasn't committing any crime more serious than flyposting, that they were protesting in an orderly, peaceful way. Many might wonder why the SOS was infiltrating such an organisation and what it was expecting to gain from that. Can you help us with that, please?"
Fredericks responded by saying:
"It is a question that went through my mind at the time. When I was asked to join Operation Omega, I thought maybe there's something going on that's going to be hugely interesting. As time went by, I thought 'no.' But I am aware that on the international stage there's stuff going on about which I knew nothing, so I just followed orders and carried on."
He added later in his evidence:
"I think my view was that there was basically an attempt to reduce or eliminate unhelpful behaviour on the part of certain individuals within these various groups. Any group would have its good, its bad and its ugly, and it's just a question of keeping an eye on things and making sure that, we were worried that they achieved their… objectives to help the people of Bangladesh, but we didn't want to see any violence or damage, any malicious damage on the streets, or any harm to citizens, regardless of their colour, ethnicity or national standing."
Fredericks testimony is set out in transcripts of the hearing on the inquiry website, along with an accompanying witness statement he had given earlier.
Fredericks told the inquiry that a number of other organisations attended Operation Omega. This included people from a group called Young Haganah which he described as "a group of people who participated in the independence of Israel decades ago."
About them, the undercover police officer said:
"The people I was talking to were in their 50s, maybe early 60s. So, I don't know enough about that group. But I did get the impression that they were not out to take unfair advantage of the situation, cause damage, trouble; they just wanted to help the people who were suffering. And that's the impression I had."
Intriguingly, the officer also told the inquiry at the day-long hearing that he sought to spy on the Bangladesh's independence leader Sheikh Mujibur Rahman at a meeting when, he said, Rahman was present in London. The following exchange took place:
Judge Mitting: You describe in your witness statement an event — your recollection, it was a big house with marble floors, where there were going to be some talks by Members of Parliament, Bruce Douglas-Mann and John Stonehouse. And you were, if I've understood your statement correctly, diplomatically steered away from those speakers; and that Sheikh Mujibur Rahman, an East Pakistan/Bangladeshi leader, was present, but you were not able to get close to him. Was that at the same event?
Fredericks: This event took place in a hotel, opposite the Albert Memorial — I can't remember the name of the hotel now. And I went there, and I wasn't able to go into the room where the meeting was taking place. I was steered away.
Judge Mitting: Would you — you've described in your statement that you weren't particularly interested in the Members of Parliament. But would you have liked to have got close to Sheikh Rahman?
Fredericks: I would have liked that very much. … why not? If he is the head of a country that is being brutalised by another group, he's a useful person to get to know. If only — you know, sometimes you, by accident, come across information that turns out to be vital. So it would be very, very useful to make your presence — make yourself available, keep your eyes and ears open, and just pass on any information that the authorities would know how to use. There are people far better to understand so much — so much more than I do about international affairs. And that — that's all.
This meeting may have taken place when Mujib came to London in December 1971, afterhe was released from Pakistani jail or subsequently in July 1972 when he came for a medical procedure. However, there appears to be no public record of Mujib's presence at such a meeting at these times, so either the meeting was private or the witness was mistaken about Mujib's presence.
Although Fredericks said that he wrote reports about all his meetings involving Operation Omega, the Judge said that "[O]n Operation Omega, there don't seem to be any SOS reports at all, in your name or in anybody else's name, that mention Operation Omega." When Fredericks was asked why he thought that was the case, he said, "I don't know, and that is the truth."●
David Bergman (@TheDavidBergman) — a journalist based in Britain — is Editor, English of Netra News.
🔗 Undercover Policing Inquiry – Transcript of Testimony of Peter Frederick, 19 Nov 2020
🔗 Undercover Policing Inquiry – Witness statement of 'Peter Frederick'
🔗 Wikipedia – Operation Omega
🔗 BBC – What is the Undercover Policing Inquiry
🔗 Undercover Policing Inquiry – Website