Obaidul Quader's affidavit and tax certificate
Documents obtained by Netra News investigative team.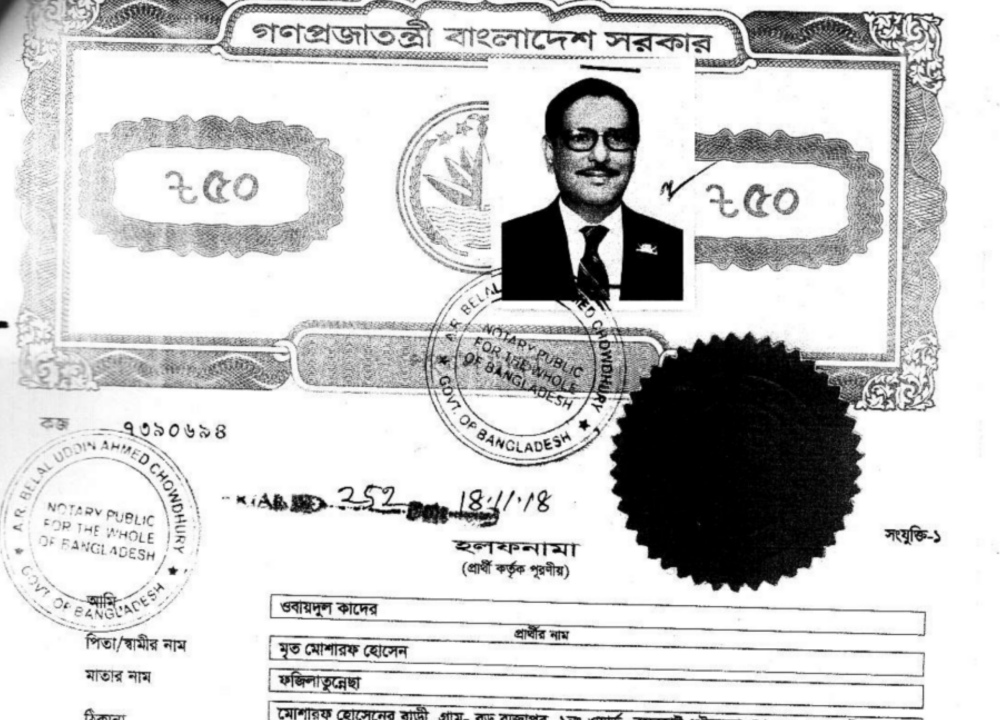 Netra News is releasing copies of the two key documents it used during the investigation into Obaidul Quader's collection of luxury watches, which show that he did not disclose his ownership of these very expensive items, worth tens of thousands of dollars, to either the election commission or the tax authorities. These documents can be viewed on screen, on Scribd, or downloaded.

🔗 Read the original report: A wrist of luxury.
---
Affidavit filed by Obaidul Quader with the Election Commission
---
Obaidul Quader's income tax certificate