Researcher in trouble for co-authoring Bangladesh Covid-19 projections
Brac University to investigate and take action against senior academic for his role in producing Covid-19 forecasts for Bangladesh, based on internationally respected modelling.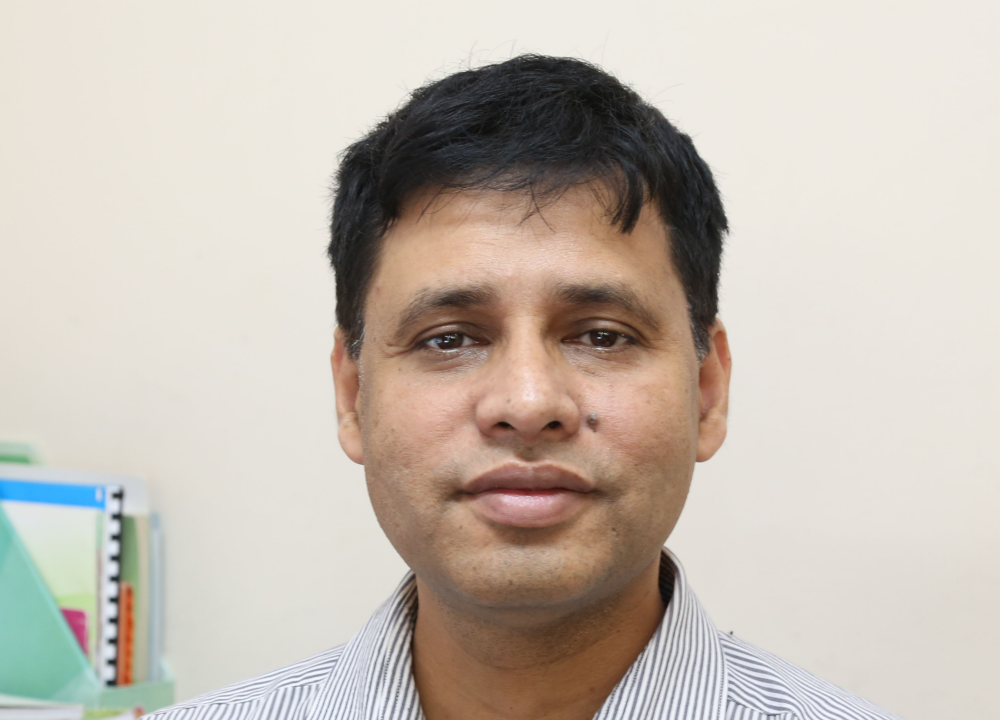 James P Grant School of Public Health at Brac University has initiated an investigation against one of its most respected researchers for his role in producing a report on the numbers of expected Covid-19 infections, hospitalisations and deaths in Bangladesh. The researcher under investigation is Malay Kanti Mridha, the director of the university's Centre of Excellence for Non-communicable Diseases and Nutrition. He co-authored the Covid-19 report with two academics from the prestigious Johns Hopkins University, a researcher from North South University, and a consultant who until recently worked at James P Grant School of Public Health.
The Covid-19 projections by the researchers, which were shared with senior government policymakers in Bangladesh, concluded that unless the government took steps to mitigate and suppress the viral disease, by May 28th 2020, a total of 8.9 million people across the country could get symptomatic infections and 507,442 could die. The report itself is based on epidemiological modelling that has been authoritatively used in the United Kingdom, United States and India.
One day after Netra News published details of the Covid-19 projections co-authored by the senior Brac University researcher, the dean of James P Grant School of Public Health Sabina Rashid issued a statement on March 22nd declaring that neither the school of public health nor Brac University had "conducted, commissioned or published any research regarding the Covid-19 situation in Bangladesh."
The statement, which was also posted from the public health school's verified Facebook page, added, "If any individual researcher publishes a paper without the knowledge and authorisation of the dean, the school's name cannot be associated with it. We have initiated an official investigation into the matter and appropriate disciplinary action will be taken if the concerned individual is proven to have violated the research and publication policy of the school."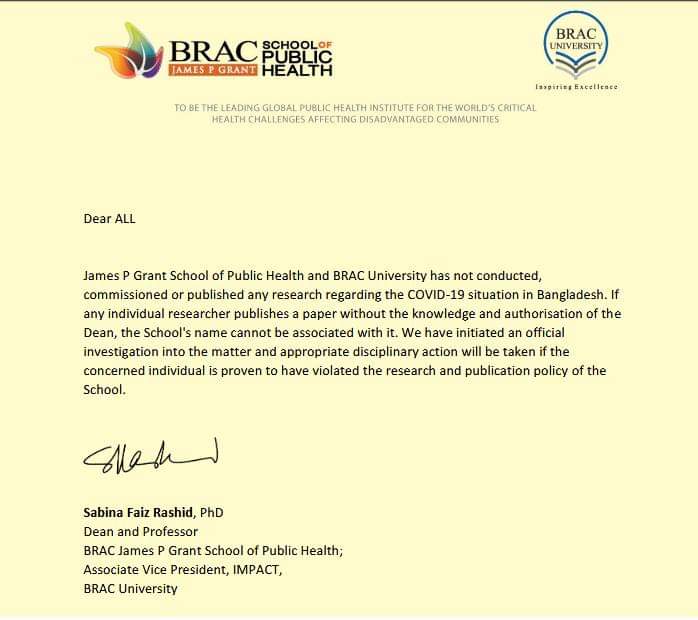 This threat of action against a senior academic, for his role in producing an epidemiological forecast during a public health crisis, has been condemned by proponents of academic freedom in Bangladesh.
"The initiation of an official investigation along with a threat of disciplinary action against Dr. Malay Kanti Mridha must be considered an attempt to interfere in his academic freedom and fundamental rights. This contrasts with Brac University's recent commitment to promote the values of open society and uphold academic freedom in Bangladesh," Rezaur Rahman Lenin, academic freedom activist and member of the Committee for the Protection of Fundamental Rights, told Netra News. "All academics should come forward and stand with Dr. Mridha so that every academic has the right of free expression."
Brac University recently joined a global network of universities seeking to "promote the values of open society — including free expression and diversity of beliefs."
Until March 22nd, Bangladeshi authorities have confirmed 27 cases of Covid-19 in the country, with two deaths.●

🔗 Covid-19: Without government action, over 500,000 may die in Bangladesh