The general and the casino don
BGB officers accuse Major General Shafeenul Islam of criminal ties with Selim Prodhan.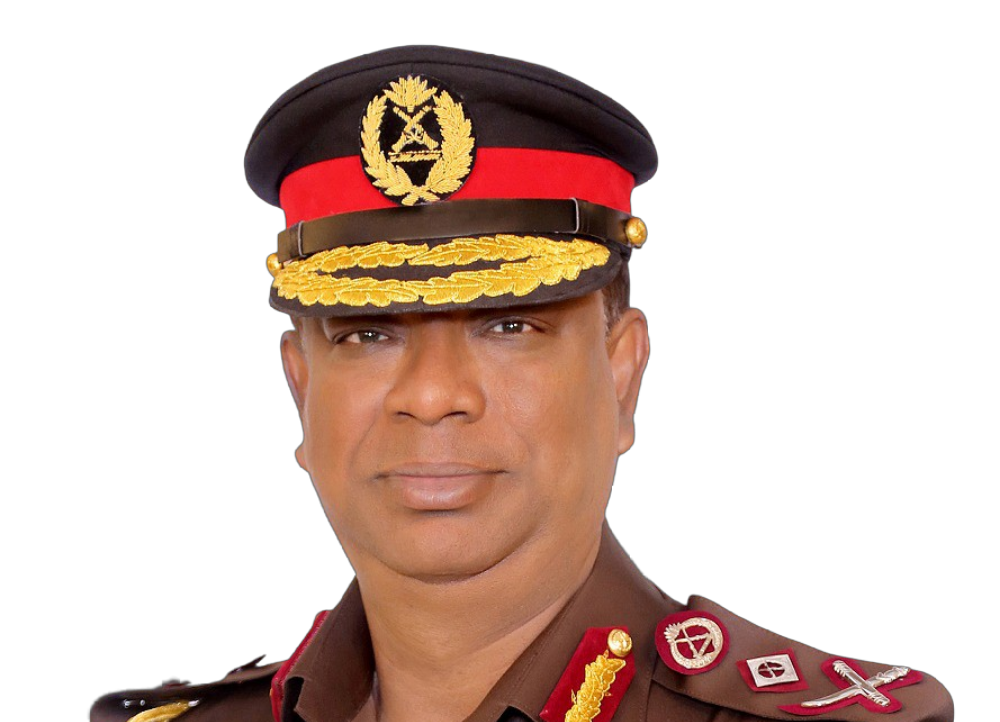 As the chief of the Border Guard Bangladesh (BGB), Major General Shafeenul Islam is one of the most influential security czars in Bangladesh. Deputed from the Bangladesh Army, this two-star general is the topmost commander of the paramilitary border guards responsible for thwarting cross-border crimes including smuggling and drug trade. However, according to allegations by some ranking officers in the BGB, General Shafeen is also the "godfather" or chief patron of a notorious "casino don" whose dramatic arrest recently made headlines in Dhaka.
The BGB officers contacted Netra News to share their allegations against their commander and provided us with video and photographic evidence in support of their claims. They also gave us a copy of a letter addressed to the prime minister of Bangladesh. The letter, signed by "soldiers from different BGB units", contains corruption allegations against the BGB director general and speaks of widespread discontent within the force while invoking the BDR mutiny of 2009. In order to protect our sources and to ensure their safety, we are not publishing the ranks and deployment details of the BGB officers who are especially placed within the force.
The BGB whistleblowers gave us three video clips and a series of photographs that clearly establish close personal ties between Major General Shafeenul Islam and the "casino don" Selim Prodhan, who was dramatically off-loaded from a plane and arrested by the Rapid Action Battalion (RAB) from Hazrat Shahjalal International Airport on September 30th 2019. RAB accused Prodhan of running an illegal online gambling business. Subsequent reports in the Bangla press also detailed his alleged extortion of cattle traders and involvement in smuggling operations at the borders. Some of these reports contained veiled hints about an "influential person in the administration" who acted as one of the two "godfathers" or patrons of Prodhan's criminal enterprise.
Netra News was provided with photographs to support the claim that these two godfathers are none other than Major General Shafeenul Islam and the former Jubo Leaguge leader Sheikh Fazlur Rahman Maruf (who is also Prime Minister Sheikh Hasina's cousin). The alleged ties between Sheikh Maruf and Selim Prodhan have already been reported in the Bangla press. However, crime reporters in Dhaka told Netra News that they "did not dare" naming General Shafeen in their reporting about Selim Prodhan, because of his extremely powerful position within the security and law enforcement structure of Bangladesh.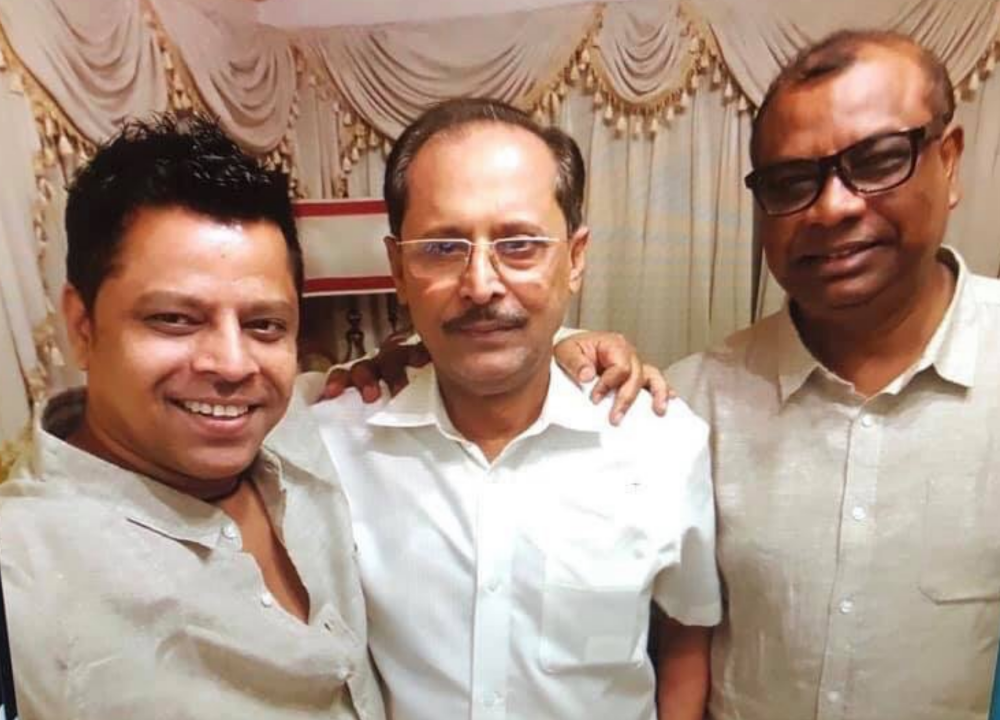 In conversations with a Netra News reporter in Dhaka, one of the BGB officers often referred to General Shafeen as the "Casino General" because of his alleged stake in Selim Prodhan's online gambling business, "This must be investigated. [They must] dismiss him [Shafeen] and put him in prison. A military officer cannot be like this, cannot be a Casino General."
In one of the video clips shared with Netra News, Selim Prodhan can be heard jokingly calling the BGB director general a "criminal". In another video, Prodhan is seen on a boat with General Shafeen. With a hand on the general's shoulder, the "casino don" makes a video call and says to someone, "Good morning! We are now in Bhola. Baby, look at me, me and Shafeen. You see this view? This is the nature of Bangladesh. Look at this boat, we came from this boat. Now we are going [back] to the boat."
Netra News was able to verify and confirm that both these clips were recovered from Selim Prodhan's phone when he was taken into RAB custody. However, it is not clear how the BGB officers, who shared these with us, obtained these clips. We were unable to confirm the veracity of a third video clip.
The BGB officers also provided us with photographs as evidence of their claim that Selim Prodhan, as a surrogate for the director general of the border guards, oversaw a smuggling and extortion racket in the border areas. In these photos, Prodhan can be seen with uniformed BGB officers at different border outposts in Rajshahi and Sylhet sectors. These officers allegedly facilitated Prodhan's frequent trips to the border outposts, at the behest of General Shafeen. We were able to identify some of the senior officers in the photographs, including a brigadier general who served as a commander in one of the border regions. We were also given some partial WhatsApp and Viber chat logs showing conversations between some of these officers and Selim Prodhan, which we could not authenticate.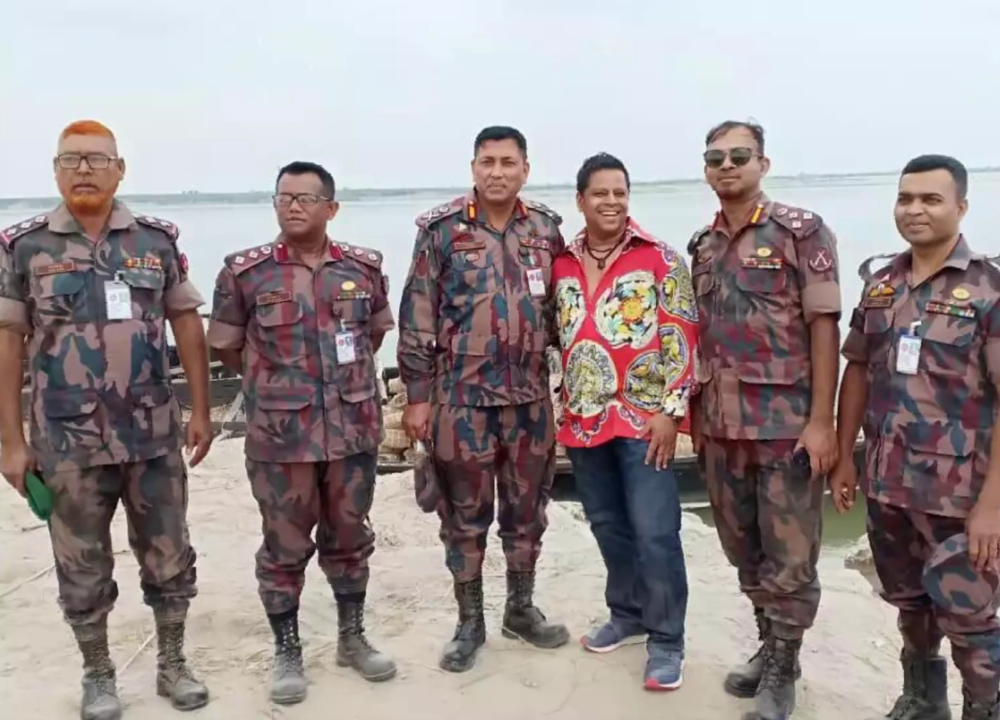 Reports published earlier in the Bangla press noted Selim Prodhan's involvement in cross-border smuggling and extortion of cattle traders in the Rajshahi sector. There were also some reports about his involvement in illegal extraction of stone in the border areas of Sylhet with the help of corrupt BGB officers. The BGB officers who contacted Netra News allege that all of these were directly facilitated by General Shafeen, who used his position as the chief of the border guards to offer protection to Prodhan.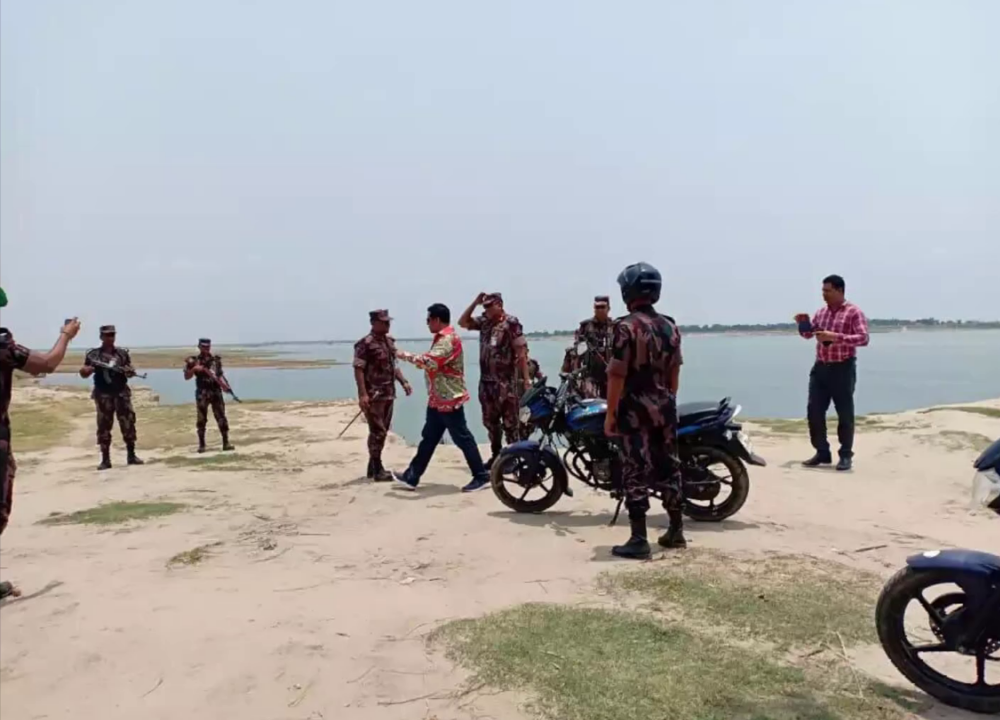 In their letter sent to the prime minister, the "soldiers from different BGB units" detailed some of the corruption allegations against their director general including his ties with the notorious "casino criminal Selim Prodhan" and demanded that the prime minister's office investigate the allegations and remove General Shafeen from his position as the BGB chief.
"We the soldiers of the BGB do not accept the member of such an evil syndicate as our director general. We will not accept him as the director general," the letter reads. It also suggests that corruption allegations against General Shafeen have created widespread discontent in the force, and that such a situation is comparable to the discontent that led to the BDR mutiny of 2009.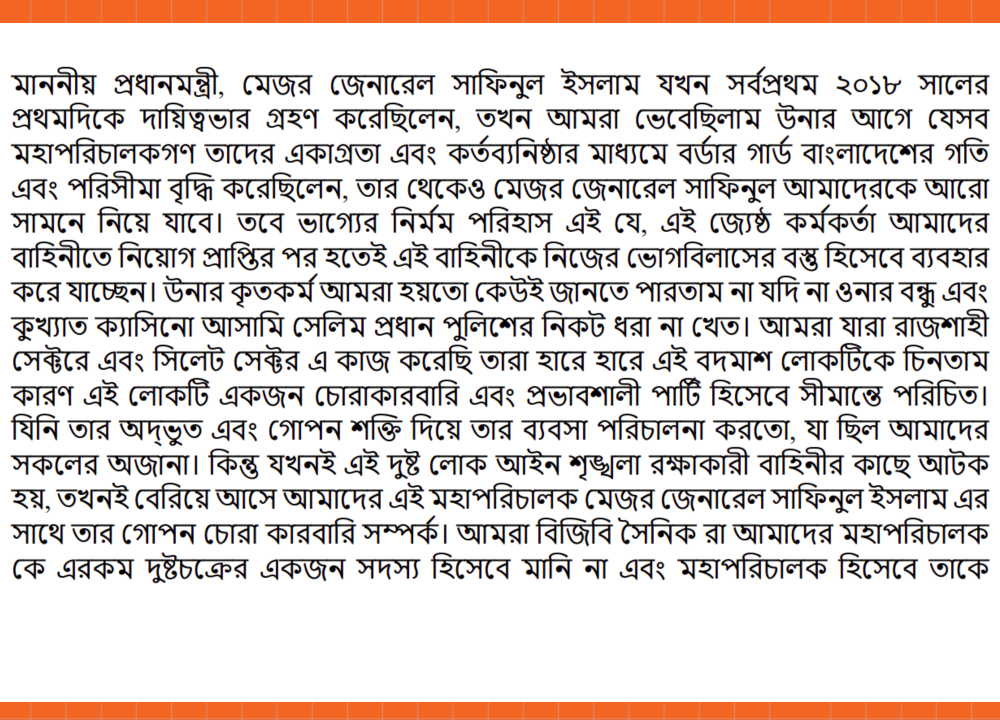 Netra News sent specific questions for Major General Shafeenul Islam through his personal secretary and aide-de-camp, asking him to comment on the allegations against him. We did not receive any response to our query. The spokesperson of the RAB also did not respond to our request for his comment for this story.●