Bangladesh court remands sister of outspoken US-based dissident into custody
Kanak Sarwar accused the government of seeking to silence him, but says his sister's detention would not stop his criticisms.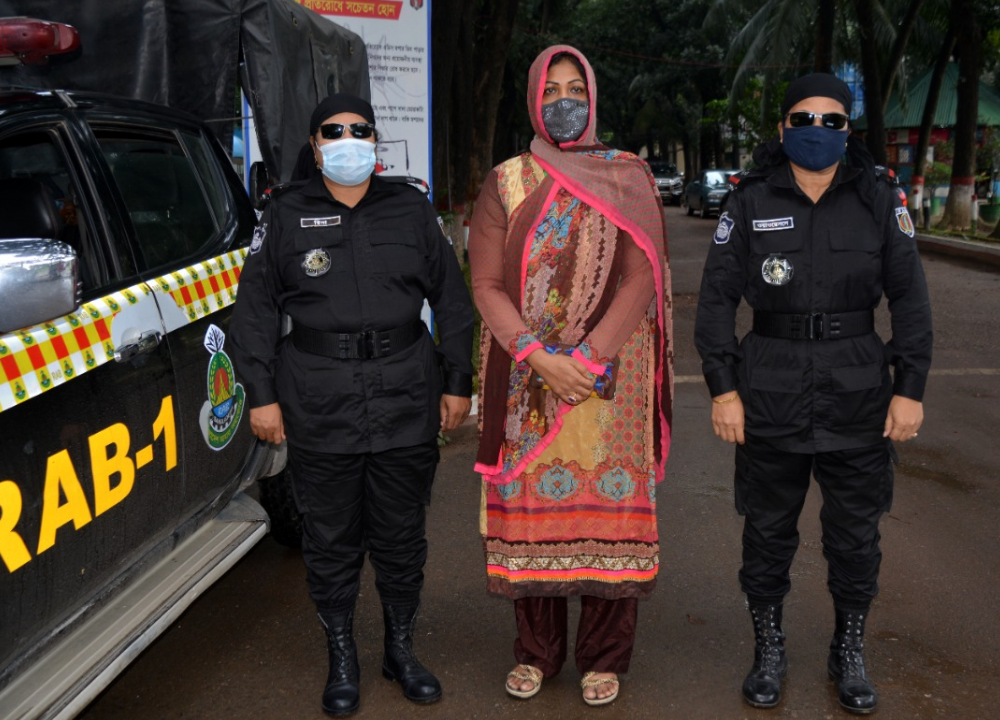 Kanak Sarwar, the outspoken US-based dissident, has accused the Bangladesh government of using his sister as a pawn in its attempt to try and silence his criticism of the Awami League leadership.
On Wednesday, October 6th, a Bangladeshi court remanded Sarwar's sister Nusrat Shahrin Raka into police custody so that she could be questioned for five days about alleged offences under the Digital Security Act and the Narcotics Act.
"The government is trying to stop my criticism, and my movement for democracy and press freedom," Kanak Sarwar, a bete noire of the current government, told Netra News. "It is trying to stop this through arresting my sister and putting pressure on me. It is very nasty."
Sarwar — formerly a journalist at the Bangladeshi television station ETV, who fled Bangladesh in April 2016 after he was accused along with ETV's owner of broadcasting a speech of the opposition leader Tareque Rahman — said that although he was shaken by his sister's arrest, he would "not stop my work as I believe in working for my country and people, and as journalist this is my duty."
Sarwar now runs a popular YouTube channel from the United States which posts videos critical of the current Awami League government.
In the early hours of Tuesday morning, Bangladesh's elite police unit, the Rapid Action Battalion (RAB), had arrested Raka from her home in Uttara in the capital city and taken her to RAB 1 headquarters claiming that she was "engaging in propaganda against the state".
In a press statement, issued the same day RAB said that Raka was arrested as part of an investigation of "a ring — based in the country and abroad — which has been active in an anti-state conspiracy to spread propaganda."
RAB claimed that during their interrogation they had found that she was "an active member of the anti-state propaganda conspirators ring"; that she is the sibling of Kanak Sawar; and, was "actively engaged in spreading false, misleading, and defamatory statements against the state and important state officials." It also claimed that they had found the drug crystal meth in her possession.
In the subsequent First Information Report, the police claim that Raka had disparaged a minister and government agencies on her Facebook page and committed offences under the Digital Security Act.
However, four days before she was arrested, Raka had filed a written complaint at her local police station where she stated that on September 28th someone had created a "fake" Facebook page in her name, using her picture and contact details and had posted anti-government comments. "I would request that you record the above information as a General Diary for future reference," Raka stated in her handwritten complaint which provided details of the link to the recently established facebook page.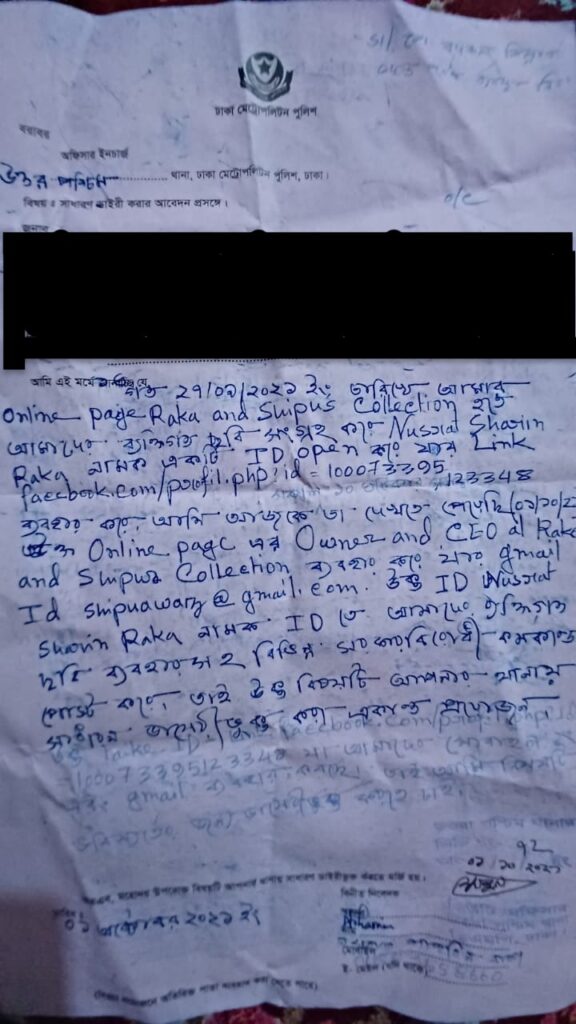 Sarwar, told Netra News that on Tuesday afternoon the police had allowed his sister to call him from a police station, "She told me that RAB had come to her home late on Monday night. When they entered, they used bad language against her and said that 'your brother is against the government, he is a bad person, you also associate with your brother.' They threatened to file a narcotics case against her. They then took her and her three children to RAB Headquarters."
Sarwar said that over the last one and half years, his sister had often received calls from a number of different law enforcement bodies asking for information about him, "They wanted to know about my political background, what property I have. Things like that. She has always replied that 'I am married, I am busy with family, sometimes he calls me, but we are not dependent on each other.'"

In July 2020 Kanak Sawar came to renewed prominence when he posted an interview with Lieutenant General (retired) Chowdhury Hasan Sarwardy who was highly critical of the then chief of army staff, General Aziz Ahmed. In December 2020, the High Court ordered the Bangladesh government to block his Facebook and YouTube channels for publishing allegedly "anti-state distorted content."●