Investigative documentary blows the lid off corruption at the heart of Bangladesh government
Al Jazeera exposes network of political and financial corruption centred around Bangladesh's army chief, implicating the prime minister.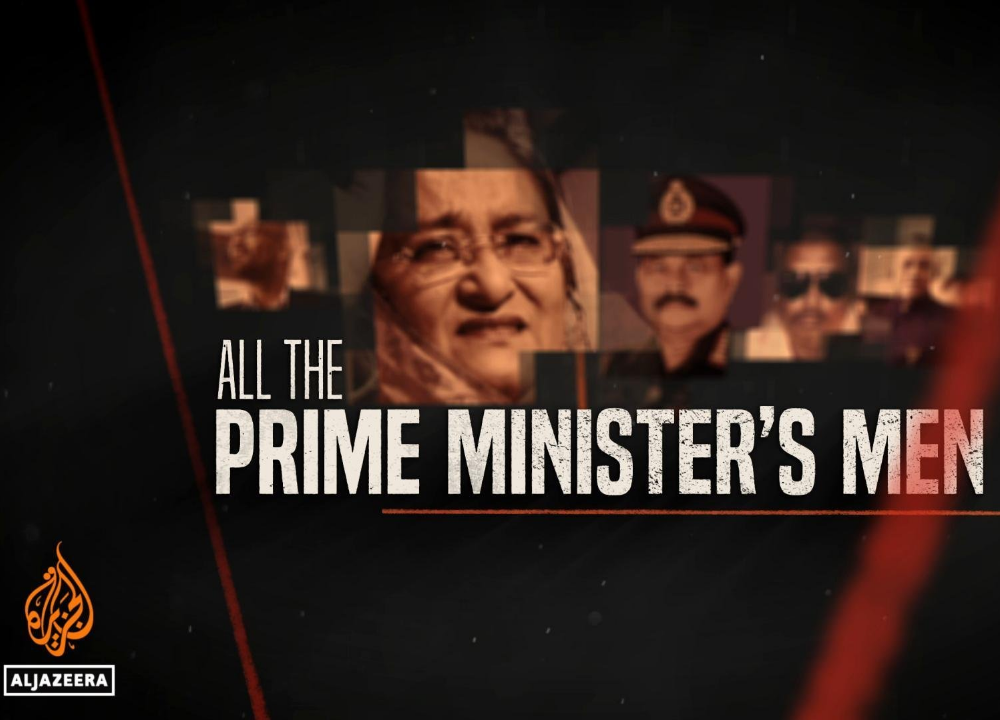 A documentary by Al Jazeera's Investigative Unit exposes widespread political and financial corruption at the heart of the Bangladesh government centring around Chief of Army Staff General Aziz Ahmed and his fugitive brothers and implicating, the prime minister, the home minister and senior police officers.
The film, broadcast on February 1st, shows how the head of Bangladesh's army, Chief of Army Staff General Aziz Ahmed, assisted one of his fugitive brothers to escape punishment following a conviction for murder, using falsified official documents and a new fake identity. The fake documents, which included false birth, education and marriage certificates allowed the brother, Haris Ahmed, who remains on the Bangladesh police list of "most wanted criminals", to travel abroad on a false passport under the name of "Mohammed Hasan" and open businesses in Hungary and France.
The film uncovers how the head of the Bangladesh Army also remains in close contact with another fugitive brother Anis Ahmed, who is absconding for the same murder as Haris, and is living in Malaysia. The three brothers are filmed in 2019 staying together at Anis' house in Malaysia and spending an evening at the Bangladesh High Commission in Kuala Lumpur, raising questions about the complicity of the country's diplomatic service in the conspiracy to hide the two fugitive brothers.
Secret filming undertaken by Al Jazeera's Investigative Unit, also exposes Haris Ahmed's involvement in a nexus of corrupt financial deals, leveraging the position held by his brother, the chief of army staff, to obtain army contracts and seeking opportunities to become a middleman in various international investments. In the film, Al Jazeera refers to the Ahmed brothers as, "a crime family at the centre of power" with one contributor in the film referring to the family's activities as "an organised crime syndicate".
In the investigative documentary Haris — described by Al Jazeera as "a killer on the run" and by a contributor as a "cold–blooded criminal… a psychopath." — claims his role as a middleman is sanctioned by Sheikh Hasina, Bangladesh's prime minister: "Even the prime minister has said, 'If Haris wants to do something there, let him do it. We will help him'".
Haris admits in the documentary that along with the home minister and the country's most senior police officials, he obtains bribes in exchange for transferring police officers. "Actually, the transfer bribe is taken by the home minister, the Inspector General and the police commissioner," Haris says in the film. "These three people. If there is a contract for $625,000, we give them $375,000 and the remaining $250,000 will be ours."
Haris is also filmed recounting how he uses the elite police unit, the Rapid Action Battalion, which is dominated by military officers, as his private security force: "My gangsters are RAB. I don't need thugs, these (RAB) are my thugs. Pick someone up, detain someone. They make money, I make money. A straightforward deal." The programme also details how Haris boasts how he used RAB to track the mobile phone of one of his rivals, Selim Prodhan, to get him arrested.
The secret filming shows how powerful the Ahmed brothers consider themselves to be in Bangladesh. When asked when he will become a minister, Haris says: "Why become a minister? We make the ministers dance to our tune?"

And Haris' business associate says during a sting operation involving a business deal that Haris is, "Very connected with the government, especially the prime minister herself… […] Basically at this moment [Haris'] elder brother is running the country in fact, because our prime minister leaves everything to army chief to run the country for the big developments."
Al Jazeera's documentary also explains that the relationship between Prime Minister Sheikh Hasina and the Ahmed brothers goes back to the late 1980s when they provided her security in her role as leader of the opposition, with Haris acting as her personal bodyguard. The film suggests that this resulted in strong ties of loyalty between Hasina and the brothers.

While Aziz played a significant role in helping the Awami League win the highly controversial 2014 and 2018 national elections, first in his role as head of the Border Guard Bangladesh (BGB) and then as chief of army staff, Hasina organised for Joseph, another brother of Haris convicted for murder, to obtain a presidential pardon, and turn a blind eye to the activities of his other fugitive brothers.
The Ahmed clan and its long standing relationship with the Awami League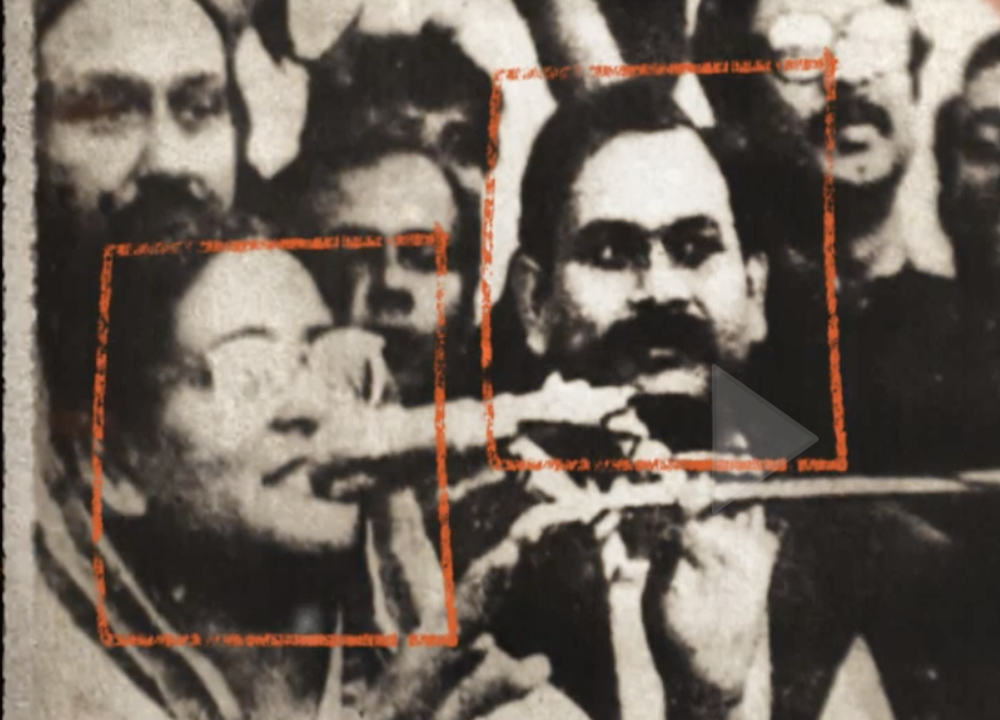 In the 1980s and early 1990s, Al Jazeera reports that three brothers of General Aziz Ahmed — Haris, Joseph and Anis — were part of a criminal gang operating in Mohammadpur, in Dhaka. The gang made money through petty crime, extorting businesses and providing security to political leaders.
In the late 1980s when the military dictator Hussain Muhammad Ershad's Jatiya Party was in power, the brothers allied themselves with the Awami League, providing security for the party which was then in opposition. Haris Ahmed, in particular, acted as a personal bodyguard for Sheikh Hasina, who was to become the prime minister.
In a secretly recorded phone conversation featured in the film, General Aziz Ahmed tells a colleague what his brothers did for the party and for Sheikh Hasina.
"When the Awami League was going through its toughest patch at the time of Jatiya party rule, where they were not able to sit in the party head office, my brothers, […] were the main strength of this party. The central party leaders used to come to my younger brother's office and from there they used to announce the party programme. This was because they did not feel safe anywhere else."
In another recorded conversation, Aziz claims that Hasina was well aware of what the brothers had done for her and compared them favourably to her other political colleagues. He quotes the prime minister as telling her party leaders:
"Look you don't know better than me who his brothers are. Where were you all when grenades were thrown in my house? These things were happening to my house. Where were you? This [army] chief's brothers were all around me. They were my mainstay."
The 1996 murder
In May 1996, a month before the elections which would bring the Awami League into power, Mostafizur Rahman Mostafa, was murdered on the streets of Mohammadpur in the country's capital city of Dhaka. Just before he died, Mostafa gave a formal statement to the magistrate from his deathbed stating that three of the Ahmed brothers — Joseph, Haris and Anis — had shot him.
A trial took place and in 2004 all three men are convicted. Joseph received a death sentence and Haris and Anis received a life sentence. Haris was never arrested, absconding from the trial and has been a fugitive since then. Anis, who received bail early on in the proceedings, absconded following his failed appeal against the conviction.
Faking Haris' identity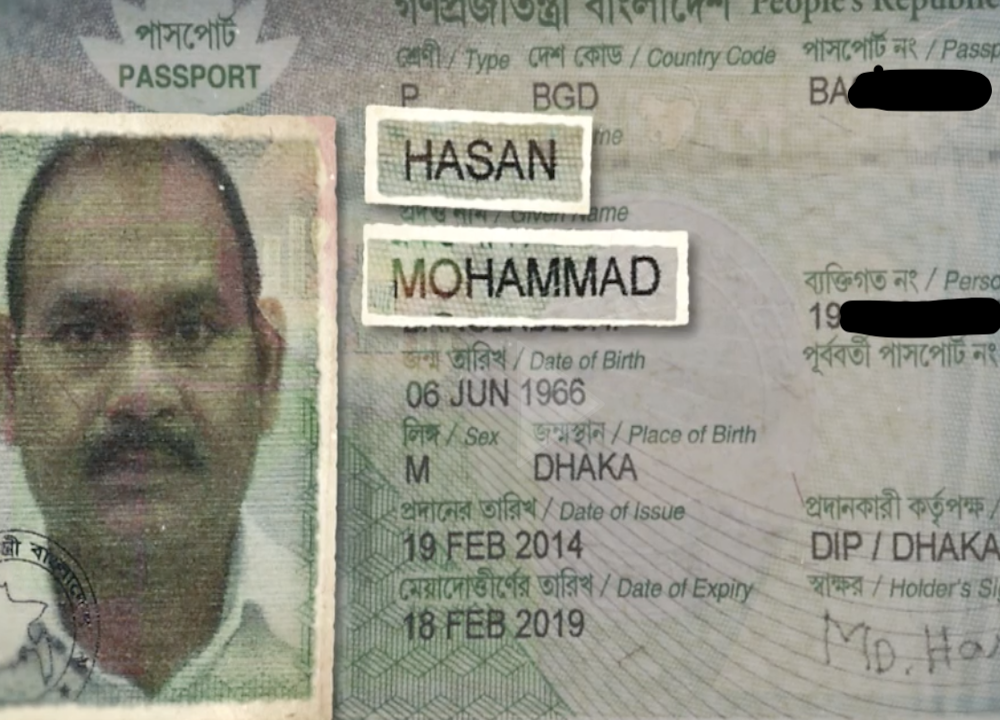 The film details the story of how in 2014 General Aziz Ahmed, then head of the Border Guards Bangladesh (BGB) asked a Bangladeshi businessman in Hungary, referred in the film as "Sami", to help him set up a company in Hungary for his brother who was then living in India. Documents including birth, education and marriage certificates, as well as the national identity card and passport, were sent to Sami for a man called "Mohammed Hasan".
The documents were sent to him from the office of General Aziz. Some of the documents were signed by two army officers Major Sujaul Huq and Brigadier Hasnat, who worked directly under Aziz Ahmed in BGB. Another BGB officer, Major Sami Rashid, had sent emails on behalf of Aziz Ahmed — with Aziz Ahmed copied in to them.
The film reveals all these documents to be fake and suggests that Aziz made his subordinates become accomplices in the criminal duplicity.
Haris sets ups and buys businesses in Hungary and France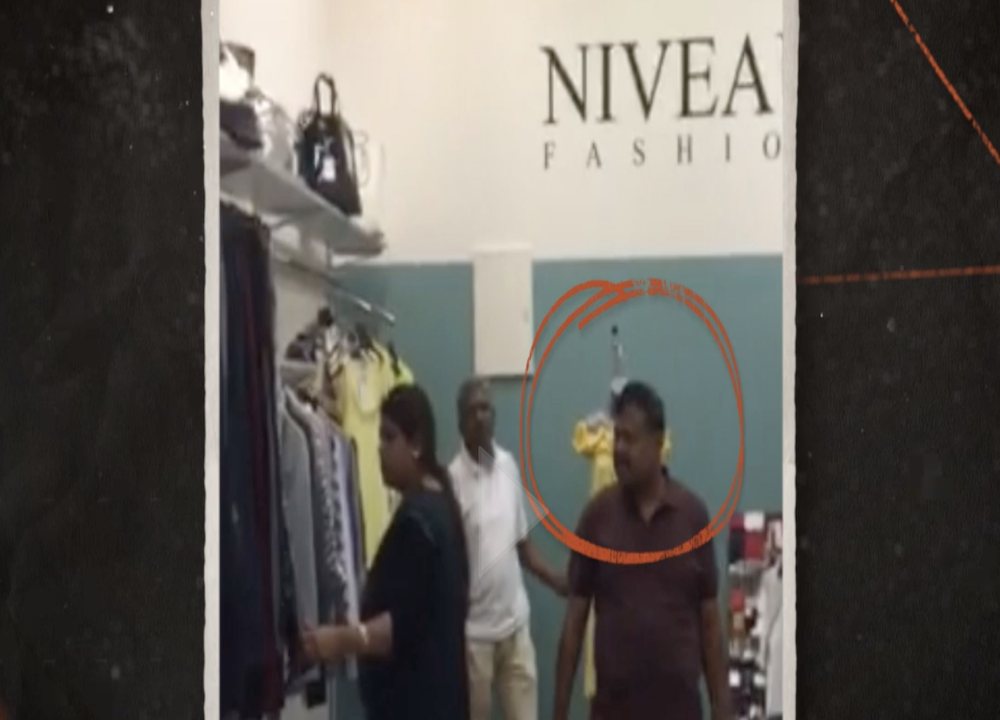 Haris Ahmed — operating under the assumed name of Mohammed Hasan — arrives in Hungary in 2015 and sets up a company, Bay of Bengal, in which he, his wife, daughter and son-in-law are directors owning a number of different businesses.
One of them is a clothes shop Niveau Fashion, and the film shows Aziz Ahmed visiting the shop in 2016. Bay of Bengal purchases another company, Taylorville Catering and also opens a hostel called Bengal Hostel and a restaurant called Goulash Restaurant. Haris also owns an unlicensed money exchange business.
The film also identifies a series of investments Haris made in more recent years in France. Under his assumed name, he has a holding company PHPB Holding, where Haris is the managing director. In 2018, it buys a stake in an IT company which owns a shop that sells mobile phones and carries out international money transfer services. In a space of seven months, Haris bought stakes in four other companies: Singhda (which owns a fast food outlet); TPTY (a retail outlet), which he subsequently sells; Bay of Bengal (which owns an Indian restaurant, New Mumtaz); and, Info Bay of Bengal.
In relation to these companies, Graham Barrow, a financial crime analyst says:
"This is highly indicative of structures put together for criminal intent. You're looking for any business that generates large amounts of cash, like restaurants, hotels still do a lot of cash business or hostels. Technically it is called co-mingling, mingling dirty money with clean money so that you cant tell which is which."
Barrow says this pattern and style of doing business is not inconsistent with money laundering:
"The construction of companies, company types, jurisdictions, bank accounts, the whole range of activities that he has been involved in are entirely consistent with schemes put together to funnel criminal funds through the system in order to make them look legitimate."
The film shows documents proving that Haris is also connected to three properties in the Paris suburbs including one with an estimated value of $500,000.
Barrow says that "property… is the traditional home of dirty money"
Aziz talks about his future
The film claims that Aziz was also looking for business opportunities and planned to get involved with the Bay of Bengal company himself, moving his money out of Bangladesh. It shows an email he sent to Sami:
"You can send proposal for small investment. I will consider. But till I retire maybe I can get involve through Bay of Bengal. I have a mind to become Director of Bay of Bengal (sic)."
In a separate email, he writes:
"Actually what is in my consideration is that, after retirement I should be able to roam around the world specially Europe whenever I want."
Aziz's threats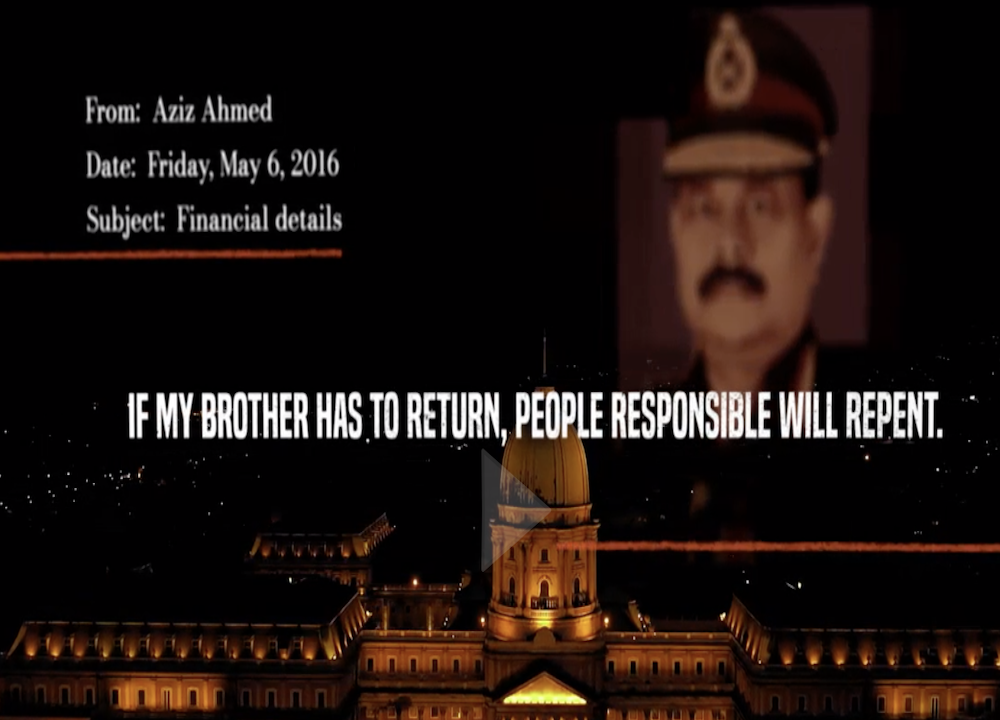 After helping Hasan, Sami realises that Mohammed Hasan's real name was Haris Ahmed, the fugitive murderer:
"I felt that I have been used as a tool to provide a passage to a safe country for this man who established business with my assistance. And I felt that Mr. Haris and General Aziz have used me. I thought of reporting him to the police but again I was fearful of my life."
During this period, Aziz Ahmed sent him various threatening emails. One reads:
"If my brother has to return, people responsible will repent. They will curse their life, I promise."
Sami then begins to secretly work for Al Jazeera's Investigative Unit.
Haris talking about corruption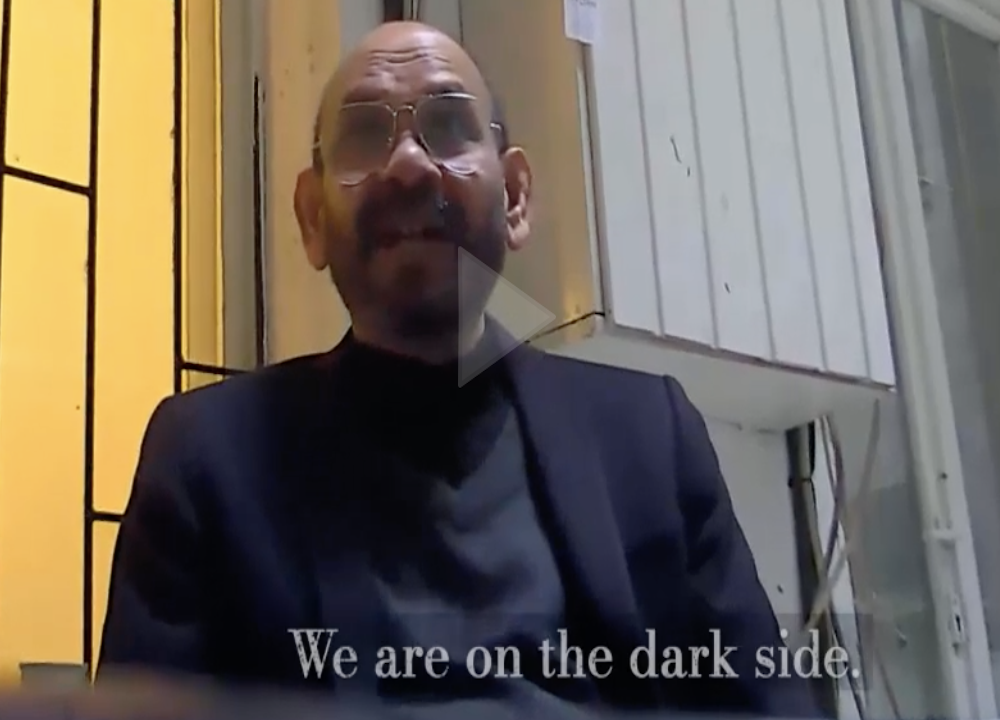 Many of the Hungarian businesses fail, and Sami, the whistleblower, argues that Haris is not a proper businessman and that he makes his money by other means — acting as a middleman using his contacts to secure deals, particularly official government contracts.
In secret filming undertaken by Sami, Haris is shown talking about various corrupt business deals. He seeks Sami's help in supplying Hungarian-made bullets for the Bangladesh Army:
"I can't do this openly, through the proper channels. I am his brother after all. Because I am his brother, I will not show myself to the army. You will show yourself. Do not identify me. Just watch. We'll both be making money. It will come automatically. The money will just flow in."
Haris hears about a business deal involving Hungary that he does not know about:
"If I can't block it in such a way they come running to us, then my name is not Haris. I'm going to speak to the army."
He then calls someone in the DGFI, Bangladesh's military intelligence agency, and says:
"You know what I was saying about anything going done in Europe or Hungary? Throw something my way. I'll give you some of the profits. I'll see to the rest."
After the call, Haris goes onto tell Sami:
"If anything goes down in Hungary, then I know about it. So far nothing has gone through without my nod. No one has taken anything out without my say so. If they show me one order they have taken over my head. then I'll cut his ears off and feed them to the dogs. I'll hang them from the dog's neck."
Haris also admits that he is involved in a network of corruption taking bribes from police officers who are seeking transfers to different posts. When asked "What sort of cash changes hands for the police postings?", he replies:
"… say Officer in Charge (the chief of a police station) post at the airport? OC at the airport will be a minimum of 625,000– $1.25 million. Actually, the transfer bribe is taken by the home minister, the inspector general and the police commissioner. These three people. If there is a contract for $625,000 we give them $375,000 and the remaining $250,000 will be ours. This is common. Do you understand? This is the situation."
The money that Haris makes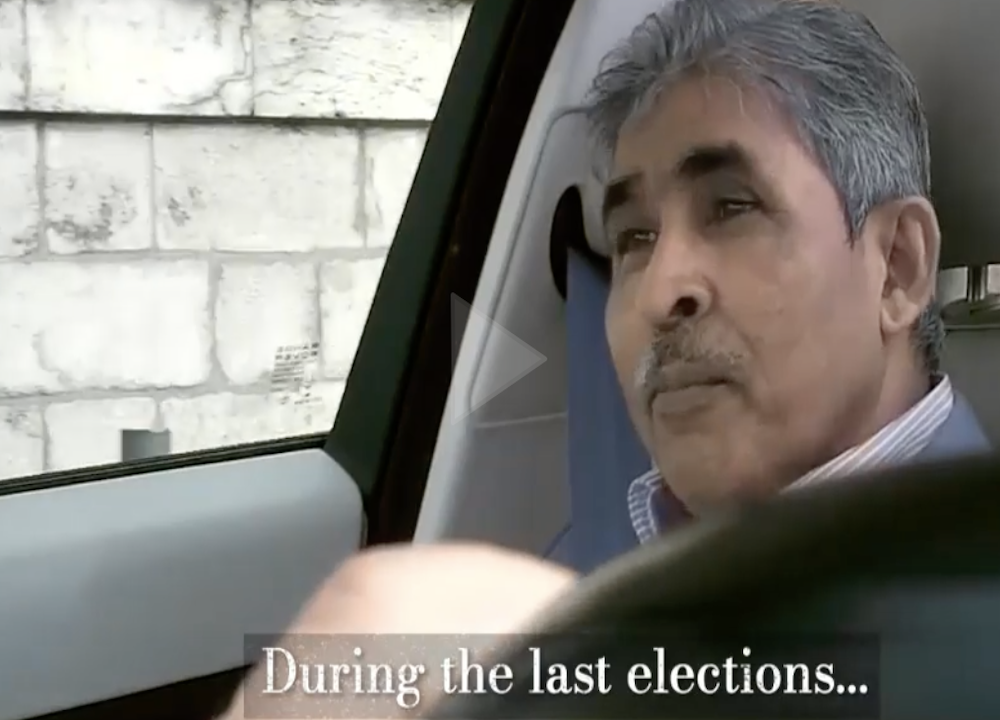 In the film Sami, the whistleblower, is secretly recorded speaking to a man called Yusuf, who is described as Haris's book–keeper and who runs Haris' money exchange business in Hungary. Yusuf provides more information about Haris' money-making schemes. When asked what sort of business he is involved in, Yusuf says:
"All this ministry work and work on other governmental levels. You need to know someone to pull some strings."
Al Jazeera uncovers a November 2015 proposal from Haris' company, Bay of Bengal, which was sent directly to the Director General of the Border Guards Bangladesh, who at the time was Haris' own brother, Aziz, to provide a consignment of military bunk beds. The proposal is signed by Haris, using his alias, Mohammed Hasan.
Yusuf also talks about how Haris was offered money from Awami League politicians who were seeking nomination to be the official party candidate in the 2018 national elections:
"During the last election, I have seen in front of me. People have said. 'Give me a nomination and I shall give you five crores [$590,000].'"
He also says, that Haris acts as a middleman and fixes army contracts for the right price.
"Hasan… I can say for sure. He must have earned two to three crores taka, not two to three crores but 30–40 crores taka over the past few days [$ 3.5–4.7 million USD)."
Haris as middleman for hotel investment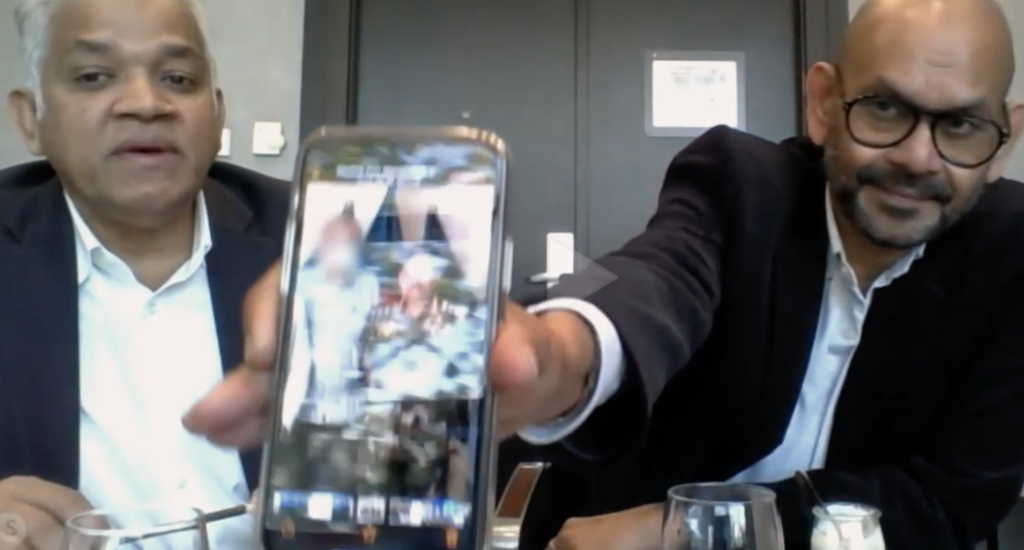 Al Jazeera films a sting operation in which they pretend to be British financiers looking to invest millions of dollars in a hotel in Bangladesh. A video meeting is set up between the pretend financiers and Haris — calling himself Hasan — who is sitting alongside a Canada-based businessman Mohammed Rahman.
At one point in the conversation, Rahman says that Hasan:
"is very well–connected with the high officials. Very connected with the government, especially the prime minister herself."
Hasan goes onto demand that whatever money the financiers invest in the project in Bangladesh, "we take 20%" commission.
Rahman then goes onto explain how the deal will be set up:
"He'll send this letter to his elder brother and we'll officially visit your place to talk a little bit more. If needed, we'll call our High Commission in London. So High Commission people also will be in the meeting to make it real official something. Then he can take this proposal to our prime minister and our army chief, which looks better and solid and concrete. So his company would be your consultant for Bangladesh."
He then adds, as Haris shows a picture of his brother, Aziz Ahmed:
"Basically at this moment his elder brother is running the country in fact because our prime minister leaves everything to army chief to run the country for the big developments. This is his brother actually."
Pardoning his brothers
The film goes onto play more of General Aziz's recorded telephone conversations with his colleague in which Aziz says that before becoming chief of army staff, the prime minister had suggested to him that his brothers needed to be cleared of their murder convictions.
"The Honorable (Prime Minister) met me and said 'Mr. Aziz, about you, I've given this a lot of thought and there is no alternative to this.' According to her [prime minister] plan, all these different things that the brothers have done to others, need to be cleared before my appointment (as chief of army staff). This she has discussed with me."
In 2018, on the prime minister's advice, the president give Joseph a pardon.
Haris uses RAB and police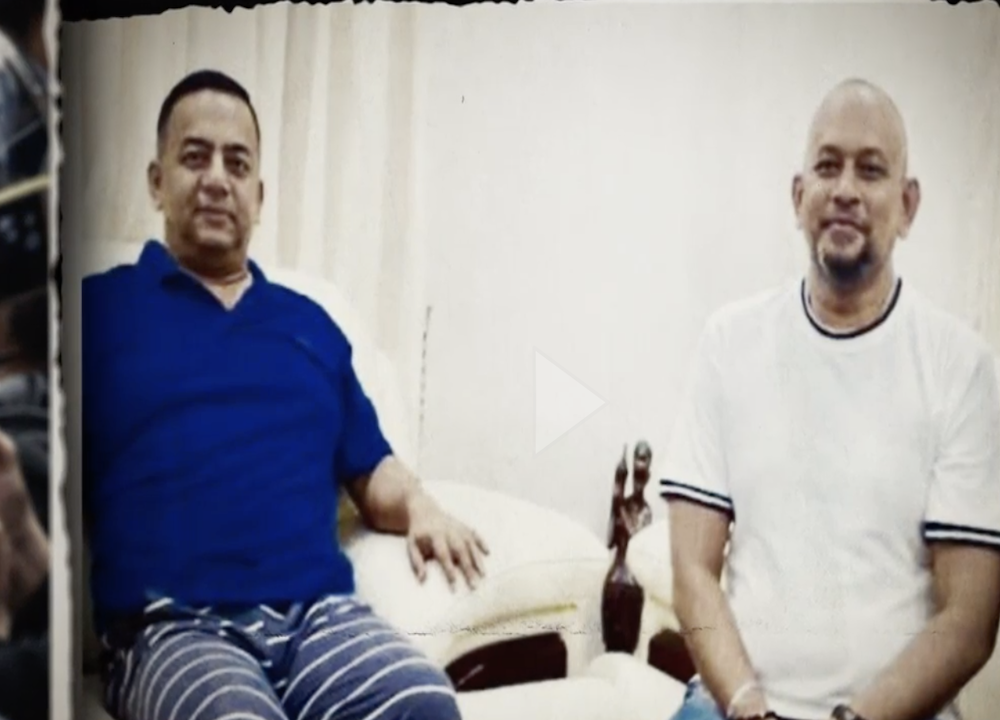 The documentary secretly films Haris admitting that he uses RAB and the police for his own personal protection and to act as his "thugs". Referring to Benazir Ahmed (no releation), the head of the country's police and formerly head of RAB, he says:
"Benazir is there… RAB is there, others are there. We are making them do all our work. My gangsters are RAB. I don't need thugs, these (RAB) are my thugs. Pick someone up, detain someone. They make money, I make money. A straightforward deal."
Brad Adams of Human Rights Watch says in the film about RAB:
"People in Bangladesh are scared to death of RAB. If RAB is after them they will run away, and we've seen many cases of human rights activists, women's rights activists, even internal critics inside the Awami League who have fled the country because they heard RAB was going to come knocking at their door."
And specifically in relation to police, Haris says:
"Police work as our thugs. Who needs regular thugs? Whoever has links with the police, Whoever has the blessings of the administration, they are the real thug."
Haris tells a story how he wanted Selim Prodhan — a rival also known to be a shady businessman — to be arrested and he uses RAB to do it. He is filmed saying:
"He [Prodhan] had a girlfriend. I bribed the girlfriend. The girlfriend gave me the information. I got his mobile tracked."
And adds:
"I got him offloaded from the plane and arrested. I got hold of his number and called him in Bangkok. I said, "You motherf**ker, I can have you killed. But if I kill you, then you won't feel the pain. I will make you suffer."
RAB and the arrest of Habibur Rahman Mizan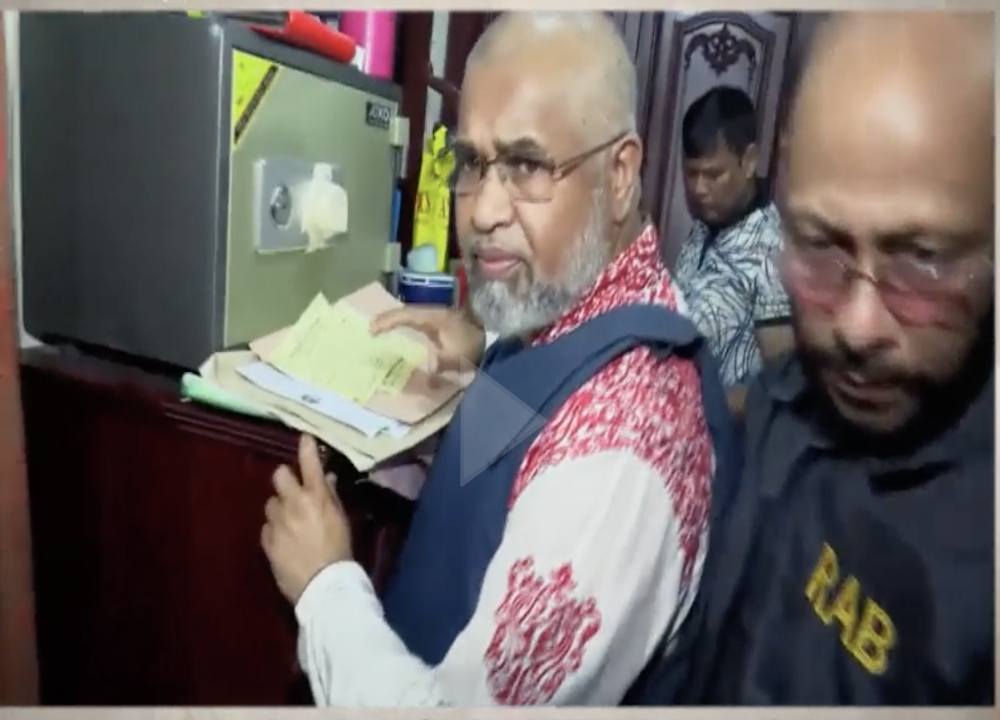 Al Jazeera's investigative film also suggests that the arrest by RAB in 2019 of a local Mohammadpur politician, Mizan, for alleged corruption involving illegal casinos was linked to Haris and his brother, General Aziz Ahmed.
Mizan, the arrested ward councilor, is the brother of Mosfafa — the man killed back in 1996, whose murder the three Ahmed brothers were convicted for. Mizan's nephew argues in the film that his uncle was arrested to punish his family — as it was the testimony of both Mostafa from his death bed and his brother Mizan that helped get them convicted. He argues that Aziz has control over many of the senior RAB officers and they do whatever he asks.
The Ahmed clan and the President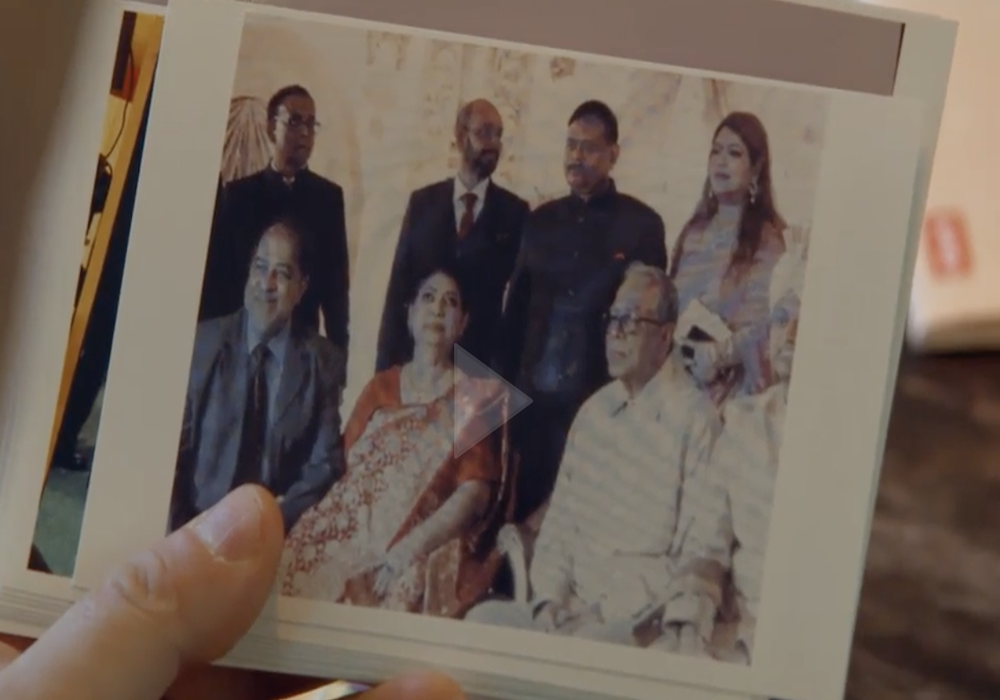 In early 2020, the eldest son of General Aziz gets married and there is big society wedding. The wedding video shows that all the Ahmed brothers are present — Joseph, recently pardoned by the president; and, Anis and Haris, who are fugitives of the law.
The president of Bangladesh is also present, seen in a photograph sitting in front of Haris.
Buying Israeli surveillance equipment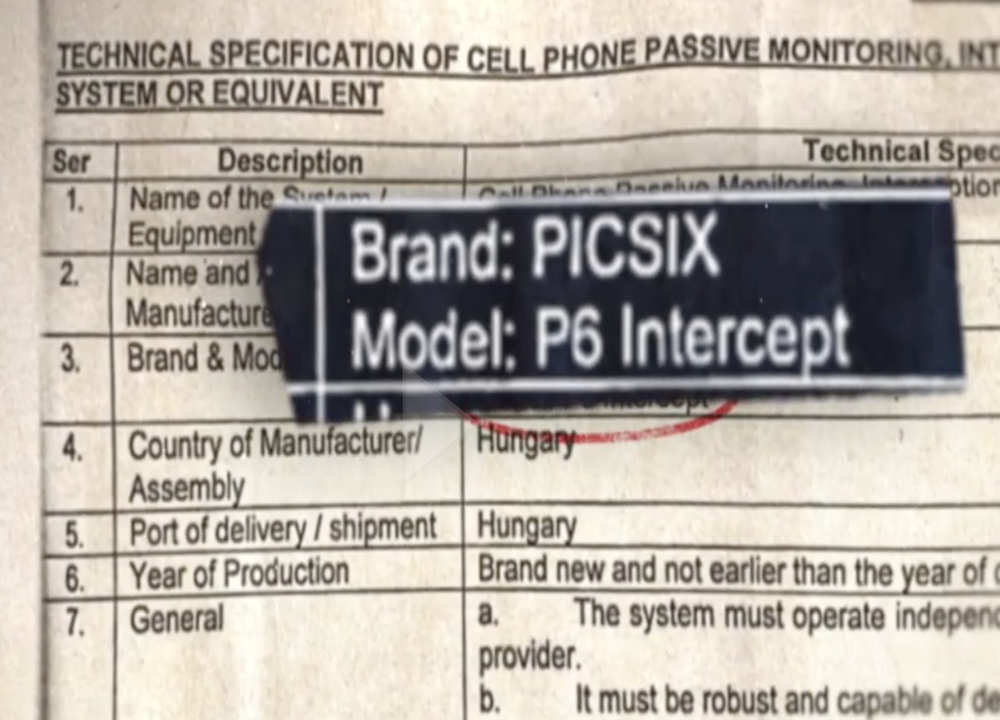 The film details how the Bangladesh Army has purchased mobile phone monitoring equipment from Israel, a country which Bangladesh does not officially recognise. According to Eliot Bendinelli from Privacy International interviewed by Al Jazeera, the equipment:
"behaves like a cell tower so all the phones in a certain area are going to connect to it and its going to be capable of intercepting communications. Everything you are doing on your phone, text messages, phone calls but also the websites you visit are going to be intercepted. Up to 200 or 300 mobile phones can be connected to it simultaneously. This specific model is also capable of interfering with the communications. So, you are going to be able to change the content of a text message. You could be spoofing the identity of someone."
The contract contains the condition that the Israeli company and the Bangladesh military sign a non–disclosure agreement.●