Taking hostages to silence critics
The arrest of the sister of an outspoken US-based dissident journalist is a blatant attempt by the Bangladesh government to silence a government critic.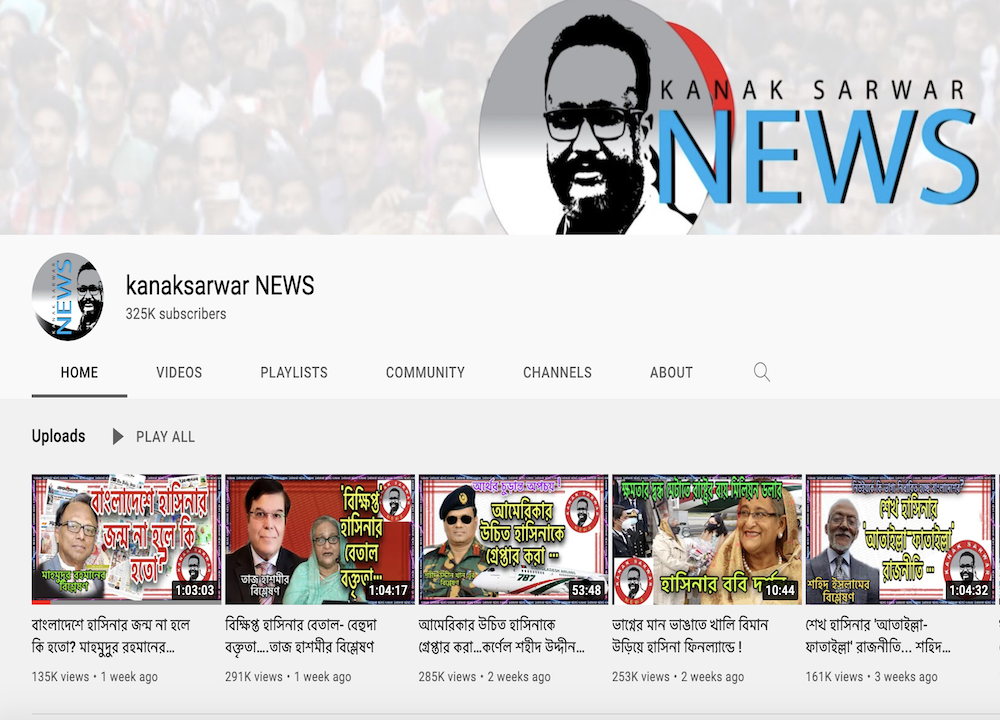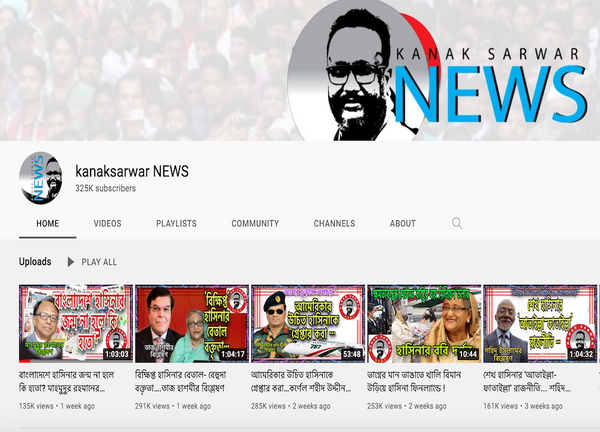 For long, Bangladesh's criminal justice system has been broken — corrupt, venal, politicised — very likely imprisoning far more innocents than real criminals.
The arrest and detention of the sister of Kanak Sarwar allegedly for "conspiracy to spread propaganda" and for possession of drugs suggest that the system is not only all these things, but is now in the business of hostage-taking.
Sarwar, a journalist, is a thorn in the side of the Bangladesh government. In 2015, he was arrested for sedition, along with the owner of the TV station for which he worked, for broadcasting a speech from London of Tarique Rahman, the son of the leader of the opposition Bangladesh Nationalist Party. Sarwar was arrested, and imprisoned for many months before gaining bail. He then left the country and has since then been living in the United States.
In 2018, he started a YouTube channel, now named Kanak Sarwar News, which posts videos of his interviews with opposition politicians and others critical of the Awami League government. In a country where the government allows only the mildest criticism — and critics face the risk of imprisonment — anti-government videos posted from abroad on YouTube and Facebook have become increasingly popular, and Sarwar (whose interviewees can be highly vitriolic towards the government) has ridden the wave. In June 2020, his interview with a retired army general who spoke highly critically of the then Chief of Army Staff became a cause celebre with the general having to go into hiding.
The government has tried to stop Sarwar. In early 2020, Bangladesh authorities were seemingly behind attempts to take down his YouTube channel by making false copyright claims. They also likely instigated a recent application to the High Court which resulted in the judges ordering the government to block Sarwar's Facebook and YouTube channels for publishing allegedly "anti-state distorted content". However, none of the Government's scheming has so far worked — since the only way it can prevent Sarwar's videos from being seen in Bangladesh is to block the whole of Facebook and YouTube, something it is unwilling to do.
Unable to get their hands on Sarwar, or to close his channels down, the government authorities have decided on another strategy to stop him broadcasting. Arresting his sister, effectively using her as a hostage to pressure Sarwar to stop broadcasting his videos.
There is nothing subtle about the way the government has done this.
Nusrat Shahrin Raka lives in Dhaka with her three sons, aged between 5 to 17. She is married but her husband works in Kuwait. Sarwar describes his sister as a housewife, though she also runs an online business selling jewellery.
"She is not interested in politics at all," says Sarwar.
At the end of last month, Raka was alerted to a new Facebook profile, set up just a few days earlier on September 28th 2021, pretending to be Raka's profile. It had Raka's name, her picture along with that of her business partner, images of jewellery from her business Facebook page along with some of her contact details. What was particularly worrying was that it contained a series of pro-opposition posts, some supportive of the BNP leader Tarique Rahman. (It is has now been closed down).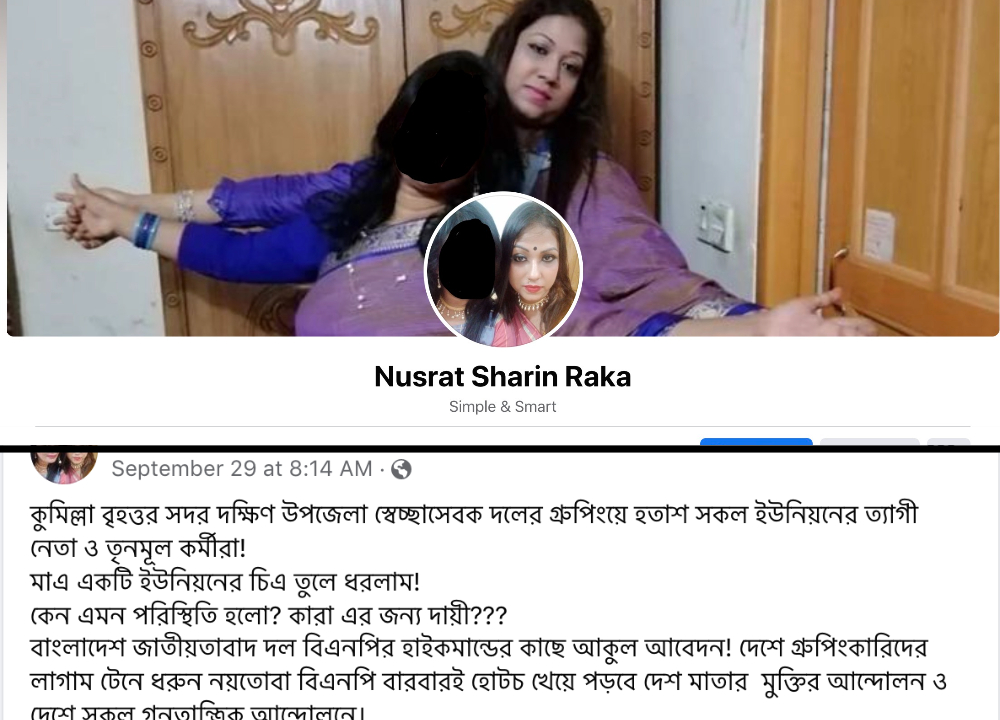 Raka contacted her older brother Sarwar to ask him what to do. He suggested that she immediately report it to the police in order to prevent it being used against her. The obvious fear she had was that pro-government activists could file a Digital Security Act case and get her arrested. So she went to her local police station and wrote up a General Diary informing them that this fake Facebook profile had been set up in her name, but had nothing to do with her.
Five days later, exactly what she had feared and sought to prevent by going to the police actually happened. Rapid Action Battalion arrested Raka — apparently on the basis of the fake Facebook profile — claiming that she was "actively engaged in spreading false, misleading, and defamatory statements against the state and important state officials." For good measure, it seems they planted drugs on her — a common tactic of Bangladesh police.
This is not a legitimate arrest. It is effectively hostage taking by state authorities to coerce Sarwar to stop making videos critical of the Awami League. In all likelihood it was the government authorities themselves who were behind the creation of the fake Facebook account just in order to arrest her.
Indeed it was hostage taking in which the magistrate was a co-conspirator by sending her back into police custody for five days.
It is unlikely that this is the first time that the Bangladesh government has used the criminal justice system to detain someone as a hostage, having been unable to arrest the actual person of interest. But it is certainly the first time they have done so to stop a journalist from doing his job.
On the day that it is announced that two journalists — Maria Ressa from the Philippines and Dmitry Muratov from Russia — received the Nobel peace prize for their work, the Bangladesh government should be ashamed of its criminal use of state power to seek to silence legitimate journalism. As the Committee to Protect Journalists stated in its press statement, "Punishing exiled journalist Kanak Sarwar by arresting his sister, Nusrat Shahrin Raka, is a crude and barbaric form of retaliation that should shame the government of Bangladesh," said Steven Butler, CPJ's Asia program coordinator.●
David Bergman (@TheDavidBergman) — a journalist based in Britain — is Editor, English of Netra News.