Why are Haris and Anis not behind bars?
Has the Bangladesh government secretly remitted the sentences of two fugitive convicted murderers, the brothers of the country's Chief of Army Staff?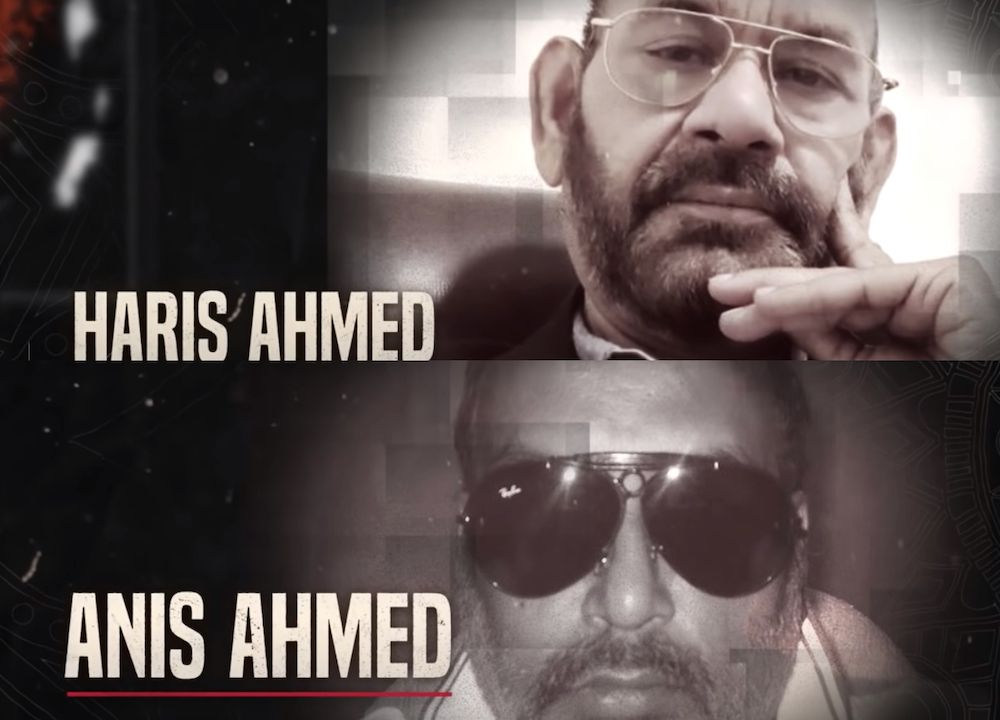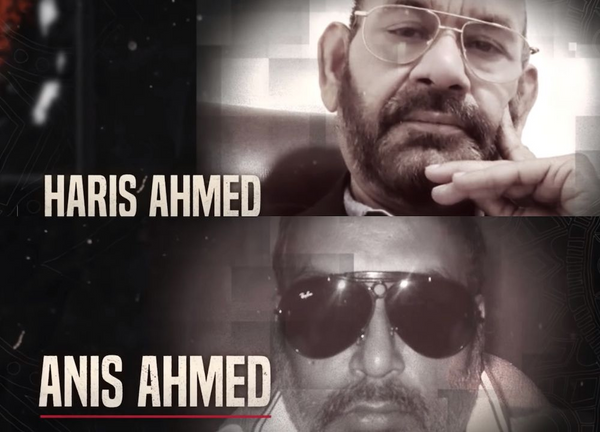 Al Jazeera's recent investigation into political and financial corruption at the heart of the Bangladesh state brought into light the peculiar situation of two of the brothers of the Chief of Army Staff — Haris Ahmed and Anis Ahmed.
As those who have watched the film know, these two Ahmed brothers — along with another of their brothers, Joseph — were convicted of the murder of Mostafizur Rahman Mostafa in 1996.
Joseph, who received the death sentence, was the only one who served time in prison. He was arrested soon after the murder, and remained in jail until May 2018, when he received a presidential pardon, on the prime minister's advice, having already received a remission of his death sentence by the court of appeal in 2015.
The other two brothers absconded. Haris was never arrested. He absconded before the trial and has been a fugitive ever since. He had been put on Interpol's red notice list of wanted criminals — but this was removed sometime in 2019. He however does remain on Bangladesh Police's list of "wanted criminals" – though for three days he was recently taken off – as well as on the list of Dhaka Metropolitan police of "most wanted criminals".
Anis was arrested soon after the murder and did attend the trial, but at some point managed to get bail which he held onto for the whole trial. It is assumed that Anis was brought back into jail custody after his conviction in 2004, but the records then show that by the time of his appeal in 2007 he had managed again to get bail. After he lost his appeal that year, Anis too absconded.
Haris at some point based himself in India. As the Al Jazeera film shows, in 2014, presumably with the help of his brother Aziz Ahmed, then Director General of the Border Guards of Bangladesh, Haris forged birth and other certificates in the name of Mohammed Hasan and obtained a passport under this fake identity. He then moved to Hungary, where again with the help of his brother Aziz, he set up businesses and moved around Europe and elsewhere.
Anis moved to Malaysia and now lives in a flat which he owns along with his brother, Haris. The film shows that at least on one occasion the two brothers travel to Bangladesh — they are both present at the wedding of Aziz's son in April 2019. Haris and Anis have also been photographed in Dhaka on other occasions – Haris with his brother, General Aziz Ahmed, and Anis with his son, Asif Ahmed.
The question of course is why they have not been arrested.
Of course, at one level there is an easy answer to this. Aziz Ahmed is Chief of Army Staff, put in place by the prime minister and they are both loyal to each other. As Haris makes clear in the film, he is close to Benazir Ahmed, the former head of RAB, and the current head of Bangladesh Police. Haris also says that the police and Rapid Action Battalion also work for him. So there you have the answer.
However, there is a level of brazenness, that suggests there may be something else going on.
In a telephone call to a colleague, broadcast in the film the Chief of Army Staff Aziz Ahmed says:
"The Honorable met me and said "Mr Aziz, about you, "I've given this a lot of thought and there is no alternative to this. According to her [prime minister's] plan… All these different things that the brothers have done to others ,needs to be cleared before my appointment [as Chief of Army Staff]. This she has discussed with me. "
Following this conversation, we know that, on the prime minister's advice, Joseph was given a presidential pardon and released from jail. A month later Aziz was made Chief of Army Staff. But what about the other two brothers? It is notable that Aziz in his telephone call refers to "brothers" in the plural
Netra News has some indications that the government, in early 2020 secretly remitted the sentence of both these men using a little known provision of the criminal procedure code.
Section 401 (1) allows the government "at any time" without conditions top "suspend the execution" of a person's "sentence or remit the whole or any part of the punishment to which he has been sentenced."
This is a rarely used provision – in fact lawyers whom Netra News have contacted are unaware of it having been used previously.
Netra News has tried to obtain copies of the relevant orders — but were informed that the case files were locked up in a cabinet within the relevant magistrate's office.
If it has been used, this would be an extraordinary secret use of this power — to remit the sentences of life imprisonment of two convicted murderers, both fugitives from justice, in order to facilitate the promotion of their brother to the position of Chief of Army Staff.●
David Bergman (@TheDavidBergman) — a journalist based in Britain — is Editor, English of Netra News.
Correction: The year in which Interpol is thought to have removed Haris Ahmed from its Red Notice list has been corrected, as well as the year of the wedding reception attended by the two brothers.