Another Bachelet blunder in the offing?
Some Bangladeshi rights advocates claim that Bachelet's visit will only act to help the government to cover up its dire human rights record.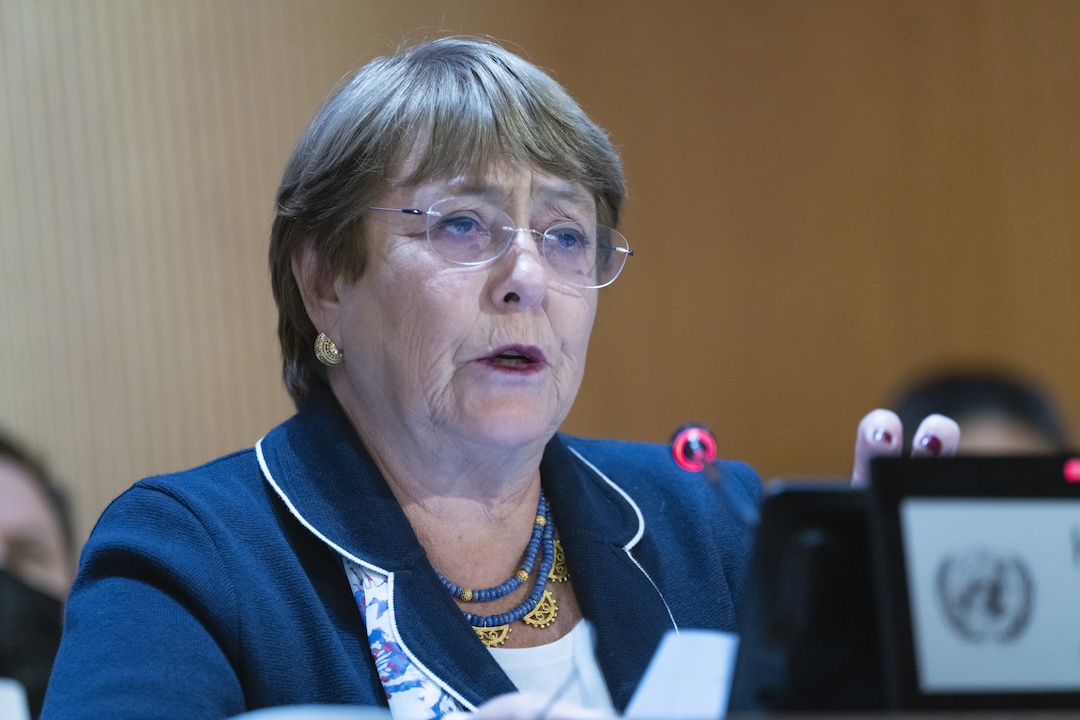 Soon after Michelle Bachelet, the United Nations High Commissioner for Human Rights, returned from her controversial trip to China, she announced that she would not be seeking another term in office. However, before she retires from her position, as Netra News recently reported, Bachelet is planning to travel to Bangladesh in August 2022.
Though human rights advocates in Bangladesh have publicly welcomed her planned visit, privately some claim it should be seen just as controversial as Bachelet's trip to China and unless handled properly could result in a diplomatic coup by Prime minister Sheikh Hasina, who now is widely seen to be heading an authoritarian government.
The UN rights chief's visit comes amid a row between Hasina's government and the UN's Working Group on Enforced and Involuntary Disappearances (WGEID) over the fate of 86 victims of enforced disappearances. These are men picked up by security agencies over the last ten years and whose whereabouts remain unknown.
Prime minister Hasina's government denies there has been any enforced or involuntary disappearances in the country and blames domestic and international rights groups for making motivated and false allegations to damage her government's pro-development image. It has even, in recent weeks, deregistered the country's top human rights monitoring group, Odhikar, specifically identifying it as producing the lists of disappeared victims and of being "anti-state". Officials in Dhaka say that the visit plan remains unchanged.
Some human rights activists point out that Bachelet's visit will allow the government to cover up  its consistent failure to abide by its obligations under international human rights treaties. They point, for example, to about a dozen requests for fact-finding visits by special rapporteurs and officials of different UN human rights mechanisms which remain pending, some for over a decade. Most of these UN procedures have issued reminders about their visit requests, but to no avail. They argue that Bachelet's visit will, ironically, allow the government to conceal its systematic disregard for its international human rights obligations. The Hasina government will use it as a public relations exercise, they speculate.
Admitting to her inability to speak to any detained Uyghurs or their families during her recent controversial visit to China's Xinjiang (East Turkestan), and how she was accompanied by government officials while in the region, on June 15th 2022, Bachelet said that there were "limitations" to the visit, "As it would be true of any high-level visit which by definition is not an investigation mission, there were limitations especially given the prevailing Covid restrictions."
After her visit Bachelet was criticised by rights groups, some Western governments and Uyghur activists for failing to strongly condemn the Chinese government's abuses in Xinjiang (East Turkestan), and for using terminology favoured by the government in her press conference, including "vocational education and training centre".
The situation in Bangladesh is on the same trend line as that of China. In Bangladesh the human rights situation has been worsening for over a decade along with shrinking spaces for critics of the regime and the opposition. Police regularly deny permission to the main opposition Bangladesh Nationalist Party (BNP) to hold public meetings and break up unauthorised demonstrations with brutal force. Most of the institutions, including the judiciary and National Human Rights Commission have been transformed into partisan institutions to help the government and the ruling party.
Bangladesh now ranks 124 out of 139 countries on "rule of law", according to the World Justice Project's Rule of Law Index. Press freedom has come under severe attack and Bangladesh's position in the World Press Freedom Index has fallen further in 2021 to 162 out of 182 countries. Concerns over the rise of authoritarianism and increased attack on civil, political and social rights have been mounting among activists and experts within and outside the country.
On March 14th 2022, a group of UN human rights experts issued a joint urgent appeal calling on the authorities in Bangladesh to immediately cease reprisals against human rights defenders and relatives of forcibly disappeared persons for their activism and cooperation with international human rights bodies and UN mechanisms. It followed a campaign of threats, intimidation and harassment against relatives of forcibly disappeared persons, human rights defenders, and civil society actors after the imposition of sanctions against the country's most dreaded security force, the Rapid Action Battalion (RAB) and its top officials.
And as with China, the Bangladesh government refutes all criticism.
For example, in a recent response to these UN experts, the government repeated its denials of any violations, justified RAB actions, and praised the internal investigation mechanisms set up by law enforcing agencies, which have been rejected by most rights groups and experts as lacking any credibility.
One leading Bangladeshi rights activist, who cannot be named for safety reasons, told Netra News that the Hasina government is very good at emulating Chinese statecraft and that its sole objective in welcoming Bachelet to Bangladesh is to capitalise on her visit through diplomatic manoeuvring. The activist added that this visit will give an opportunity to the government and the ruling party to give the impression that they have nothing to hide when in reality they have not allowed into the country any expert mission to examine critical areas like extrajudicial killings, enforced disappearances, torture, freedom of expression and organisation.
There are also concerns that such a high profile visit after the de-registration of a most active and reliable human rights monitoring organisation, Odhikar, will cause immense harm to the cause of human rights.
Bachelet's visit to Bangladesh will be another test for the credibility of the UN human rights agency who must ensure that her visit to Bangladesh results in real improvements in human rights, and is not simply used by the Bangladesh government to cover up its egregious human rights record and seek to maintain the status quo.●