Bangladesh's expensive power deal
An analysis by the Washington Post shows how the government signed a far from favourable energy deal with an Indian businessman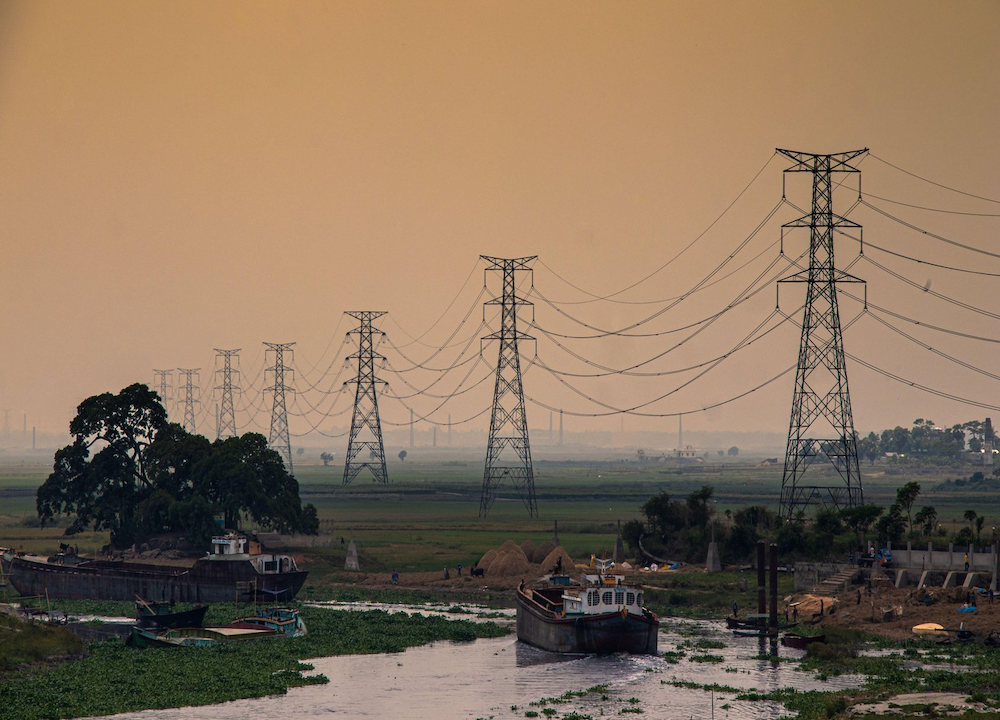 In October, we published a report on research into collusive energy deals that cost Bangladesh as much as $1 billion a year. The Washington Post has now published a detailed report on the relationship between the Indian billionaire Gautam Adani and the country's prime minister, Naredendra Modi, and its impact on the businessman's  coal-fired power plants. This included an analysis of one of his plants in Godda, India which has an agreement to sell its energy to Bangladesh. While some of this information has been written about before, here is an extract from the long article that focuses on the finances of this  deal:
In June 2015, Modi swept into Dhaka for his first trip to Bangladesh, a friendly neighbor with deep cultural and trade ties to India. Modi's two-day visit was productive: He led prayers at the Hindu Dhakeshwari Temple, settled a 40-year-long border dispute and inked a $4.5 billion deal for India's state-owned and private companies to sell electricity to Bangladesh.

One of the power projects would be built by Adani, who had provided a corporate jet for Modi to use during his political campaign and accompanied the newly elected prime minister on his first visits to Canada and France. After Modi's trip to Bangladesh, that country's power authority contracted with Adani to build a $1.7 billion, 1,600-megawatt coal power plant. It would be situated 60 miles from the border, in a village in Godda district.

At the time, the project was seen as a win-win.
For Modi, it was an opportunity to bolster his "Neighborhood First" foreign policy and promote Indian business. Modi asked Bangladesh's prime minister, Sheikh Hasina, to "facilitate the entry of Indian companies in the power generation, transmission and distribution sector of Bangladesh," according to an Indian Foreign Ministry readout of their meeting.
For her part, Hasina envisioned lifting her country into middle-income status by 2020. Electricity demand from Bangladesh's humming garment factories and booming cities would triple by 2030, the government estimated.
But the confidential 163-page power purchase agreement obtained by The Washington Post, and reviewed by three industry analysts at The Post's request, suggests the 25-year Godda deal is hardly favorable for Bangladesh.
After the plant comes online, Bangladesh must pay Adani roughly $450 million a year in capacity and maintenance charges regardless of whether it generates any electricity — a steep price by industry standards, according to Tim Buckley, a Sydney-based energy finance analyst. It's not clear when Bangladesh will actually receive power, because it has not finished its portion of the transmission line. And the plant may not even be needed: Bangladesh now has 40 percent more power generation capacity than peak demand, according to government figures, thanks to years of investment in coal- and gas-fired power stations.
Then there is the cost of coal, which has tripled since war erupted in Ukraine in late February. Other agreements with foreign power suppliers, also seen by The Post, include clauses that would put a cap on the prices Bangladesh pays if the cost of coal skyrockets, but the Godda agreement stipulates that Bangladesh will pay the market price.
And the coal for Godda will probably be supplied by Adani's own empire. The project's environmental paperwork shows that 7 million tons a year will be transported from overseas. Industry analysts say the coal will probably come on Adani ships to an Adani-owned port in eastern India, then arrive at the plant on a stretch of Adani-built rail. The electricity generated will be sent to the border over an Adani-built high-voltage line. Under the contract, shipping and transmission costs will be passed on to Bangladesh.
All told, Bangladesh would buy Adani's electricity at more than five times the market price of bulk electricity in the country, according to Buckley, a longtime energy analyst at major financial firms who focuses, in part, on South Asian markets. Even with coal prices returning to prewar levels, he said, Adani's power would cost Bangladesh 33 percent more per kilowatt-hour than the publicly disclosed cost of running Bangladesh's domestic coal-fired plant.
When compared with that of Bangladesh's Kaptai solar farm, Adani's power could be five times as expensive.
"It's an absolute gouge," Buckley said.
Hasan Mehedi, a Bangladeshi environmental campaigner who tracks the power industry, said 60 percent of his country's power plants sit idle on a typical day. He added that the Godda plant will further tie Bangladesh's future to coal.
"It kicks out space for solar, which is cheaper," Mehedi said. "But poor communities in one of the hot spots in the global climate crisis will pay more for coal power they don't need."
Facing a looming power glut, Bangladesh in 2021 cancelled 10 out of 18 planned coal power projects. Mohammad Hossain, a senior power official, told reporters that there was "concern globally" about coal and that renewables were cheaper.
But Adani's project will proceed. B.D. Rahmatullah, a former director general of Bangladesh's power regulator, who also reviewed the Adani contract, said Hasina cannot afford to anger India, even if the deal appears unfavorable.
"She knows what is bad and what is good," he said. "But she knows, 'If I satisfy Adani, Modi will be happy.' Bangladesh now is not even a state of India. It is below that."
A spokesman for Hasina and senior Bangladeshi energy officials did not respond to a detailed list of questions and repeated requests seeking comment.