Here's the deal that Bangladesh government and Adani don't want you to see
Obtained by Netra News and released in the public interest.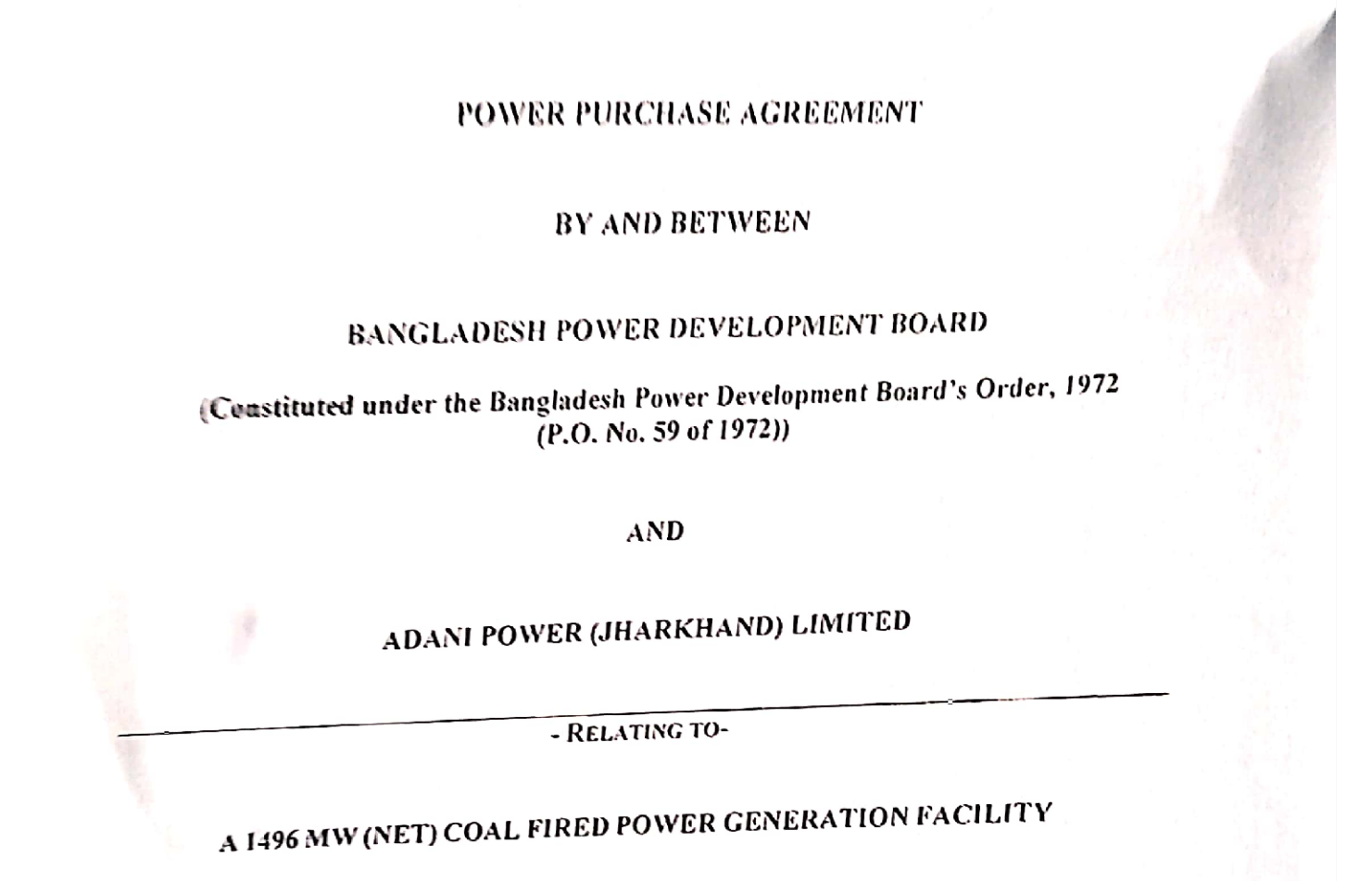 Netra News is publishing a copy of the 163-page power purchase agreement (PPA) between Bangladesh Power Development Board (BPDB) and Adani Power (Jharkhand), dated November 5th, 2017, relating to the 1496 megawatt coal-fired power generation facility in the district of Godda in India.

The contract, which was signed following a visit to Bangladesh by the Indian prime minister, Narendra Modi, in June 2015, has been subject to significant criticism in recent months.
Quoting an energy analyst, a Washington Post article claimed that the agreement would mean that "Bangladesh would buy Adani's electricity at more than five times the market price of bulk electricity in the country."
"Even with coal prices returning to prewar levels […] Adani's power would cost Bangladesh 33 percent more per kilowatt-hour than the publicly disclosed cost of running Bangladesh's domestic coal-fired plant," it added.

The Adani Watch, a watchdog, recently published a detailed analysis of the content of the Bangladesh-Adani agreement.

At the beginning of February, Bangladesh media reported that Bangladesh's power development board (BPDB) was seeking to revise the agreement, although an Adani group spokesperson told an Indian newspaper that BPDB has not sought a revision to the agreement but only "temporary relief" on the cost of coal.
Transparency International Bangladesh, a graft watchdog, has called for the Bangladesh government to reconsider and, if necessary, cancel the deal.
Despite the criticism, both Adani and the Bangladesh government rebuffed pressure to offer more transparency into the deal.
---
Adani-PDB-PPA-2017-11-05 by Netra News on Scribd
Alternative link: Download from Google Drive.