Is the UN alive to Bangladesh government's charm offensive?
As the government continues to seek pre-election legitimacy, the UN's peace-keeping chief stands out as the only senior UN official accepting an invitation to visit Bangladesh.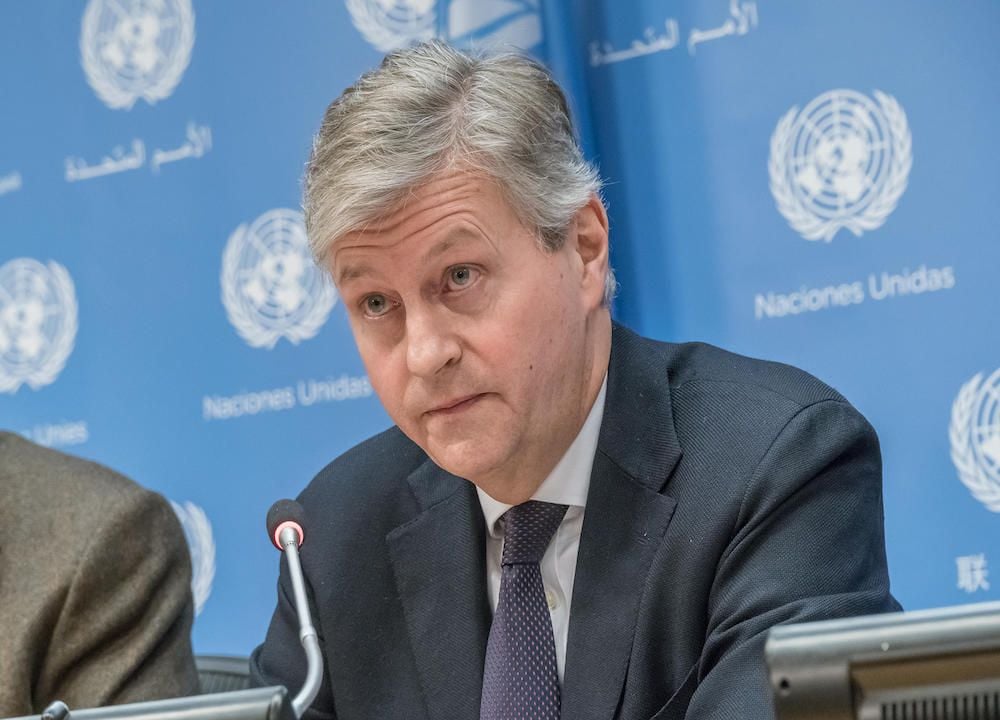 With elections six months away, and uncertainty about whether the Bangladesh government will allow them to proceed in a free and fair manner, UN bodies based in New York and Nairobi appear to be trying hard not to be used by the Bangladesh government as pawns to garner it undeserved international legitimacy
Since the beginning of 2023, Netra News has learnt that the Bangladesh government has invited various UN dignitaries to the country including: Amina Mohammed, the UN Deputy Secretary General; Achim Steiner, the Administrator of United Nations Development Programme (UNDP); and Catherine Russell and Maimunah Mohd Sharif, the Executive Directors of United Nations Children's Fund (UNICEF) and United Nations Human Settlements Programme (UN-Habitat) respectively.
That is a lot of invitations, but so far none of the UN luminaries have agreed to come to Dhaka, apparently concerned about the way the Bangladesh government may use the optics of such visits for their partisan interests. And experience suggests their concern would be justified. Just look at how recently the Bangladesh government apparently so grossly misrepresented the UK prime minister after he met Sheikh Hasina in London.
There is however one high level UN official, who appears unconcerned about the optics of showing up in Bangladesh. This is Jean-Pierre Lacroix the head of UN peacekeepers, the Under-Secretary-General for Peace Operations, who will be in Dhaka for two days on June 25th and 26th 2023 where he is due to attend a conference, hosted by Bangladesh, Canada, and Uruguay, on "increasing women's meaningful participation in United Nations peacekeeping".
Sources say that this is a long-standing invitation, and it would be inappropriate for him to cancel. Perhaps that is the case, but knowing the Bangladesh government he may find it difficult to avoid being used by the Awami League to engineer the appearance of pre-election international support.
Moreover, apart from contentious elections in the near future, this is far from being an auspicious time for the UN peacekeeping chief to come to Bangladesh.
In recent weeks, as part of the army's current fight against the Kuki Chin Army (KNA), there have been allegations that it has forcefully detained dozens of indigenous people and that an army-supported group was involved in extrajudicial killings of members of the Bawm people, one of the most vulnerable minorities in the country.
Then there is the issue of human rights vetting of those chosen to be part of Bangladesh's peace keeping mission, following the sanctions imposed by the United States against the Rapid Action Battalion (RAB) and its senior officers for its involvement in disappearances and extra judicial killings. Lacroix will no doubt be under the spotlight about his lack of interest in ensuring that Bangladesh nationals serving with the UN have not violated human rights laws. As Human Rights Watch has pointed out:
"When reviewing Bangladesh's record in 2019, the UN Committee against Torture stated that it is "concerned at reports that personnel that have served with the Rapid Action Battalion have frequently been deployed for service with United Nations peace missions." It recommended an independent vetting procedure, "to ensure that no person or unit implicated in the commission of torture, extrajudicial killing, disappearances or other serious human rights violations is selected for service. The UN should require Bangladeshi officers to disclose previous deployments with RAB, then automatically bar anyone affiliated with RAB from UN peacekeeping."
RAB, which comprises officers from both the police and armed forces, has long been connected with enforced disappearances and illegal killings.
It is also relevant to note that the secret prison, known as Aynaghar (House of Mirrors) which Netra News identified as detaining disappeared men was run by the country's military's intelligence agency, and was located in the heart of the army cantonment!
It will be interesting to see how the UN peacekeeping chief will respond to demands that it no longer remains silent on human rights vetting in Bangladesh.
And indeed, the current army role in the Chittagong Hill Tracts emphasises that one should look beyond RAB to find human rights violations committed by Bangladesh's military.
In her response to Netra News, Francesca Mold, the Chief of Strategic Communications at UN peacekeepers has said that apart from Lacroix's involvement in "these important discussions" on female peacekeepers, he is also "planning to meet with the UN Country Team and Resident Coordinator [in Bangladesh], as he endeavours to do when he travels to troop and police contributing countries."
Well, at least through his discussion with Bangladesh's UN office, Lacroix might get an education about what is really happening in the country●