UK-Bangladesh "bilateral meeting" claims untrue
False claims of formal meeting with UK prime minister likely to further tarnish the reputation of Sheikh Hasina's authoritarian government.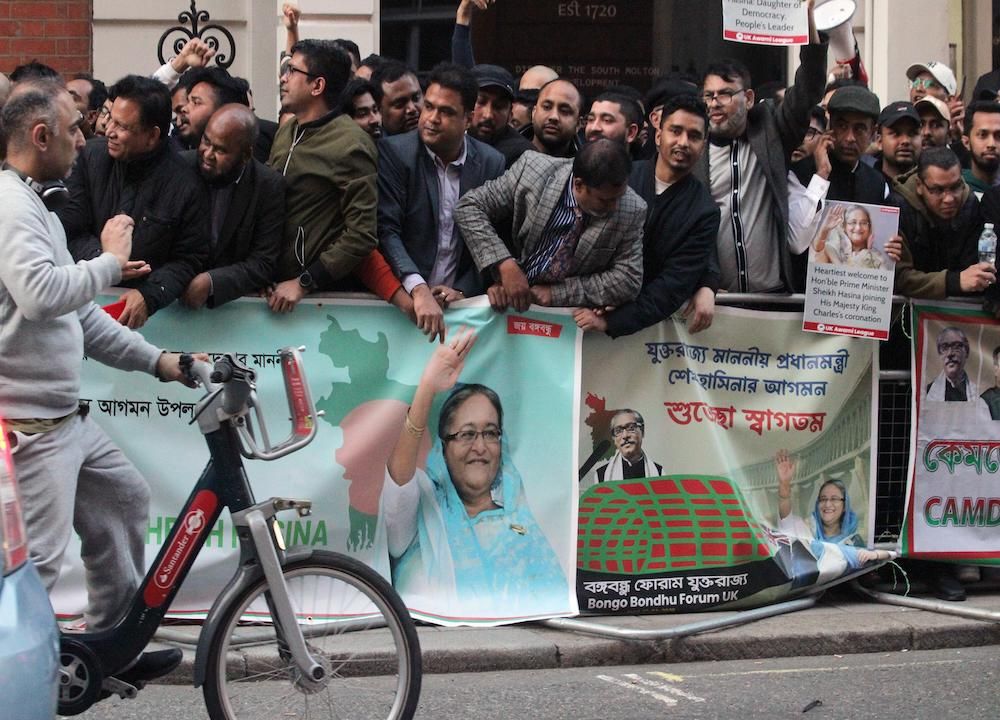 In what might be seen as a rather desperate ploy to garner wider perceptions of greater international legitimacy for Prime Minister Sheikh Hasina and her increasingly authoritarian government, Bangladesh's High Commission in the UK has misrepresented a recent informal conversation between her and the UK prime minister as a "bilateral meeting".
Bangladeshi media, quoting the Bangladesh High Commission, referred to a conversation between Sheikh Hasina and Rishi Sunak at Marlborough House on May 5th, the day before the coronation of King Charles III, as a "maiden bilateral meeting" between the two leaders. The government press agency BSS distributed a report titled "PM Hasina holds maiden bilateral talks with Sunak" which was widely reproduced in the Bangladeshi media.
Saida Muna Tasneem, the High Commissioner, also told reporters that, "Sunak had meetings with only seven [of the heads of state and government visiting from 130 countries] including Bangladesh's prime minister, which manifests that Bangladesh has wonderful relations with the UK in terms of political, diplomatic and economic [matters]".
However, a UK government official confirmed to Netra News that "the only formal bilateral meetings that took place with the UK prime minister resulted in press statements on the prime minister's website."
The Downing Street website provides press statements reporting bilateral meetings on May 4th and 5th between the UK prime minister and the prime ministers of Canada, New Zealand, Australia, and Spain; the presidents of Brazil and Rwanda; and the Emir of Qatar. There is no press release relating to any meeting held with Sheikh Hasina. 10 Downing Street in fact tweeted: "The Prime Minister has held talks with leaders from Rwanda, Australia, New Zealand, Qatar and Brazil, who are in London for the #Coronation." Again no mention of Bangladesh.